As 'Star Wars' Opens, Rand Paul Urges Backers to 'Join the Rebel Alliance'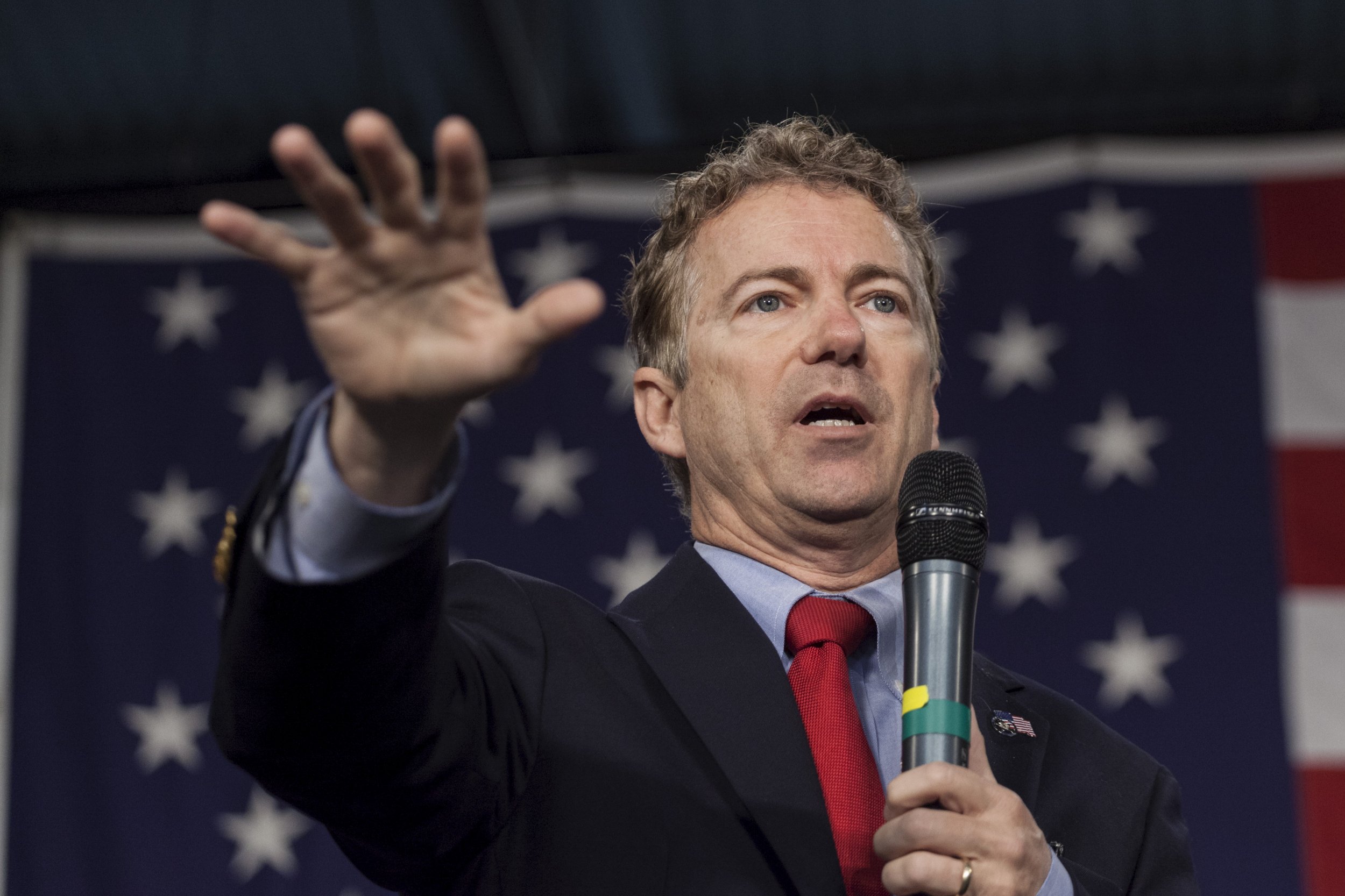 Rand Paul has heard of Star Wars.
The lagging Republican presidential candidate and libertarian darling recently launched a new fundraising gimmick on Twitter, asking his supporters to "donate to the Rebel Alliance."
Heading into Tuesday's Republican presidential debate, sci-fan fans in the political press were anticipating some hokey canned one-liners about the new Star Wars film, The Force Awakens, which opens this week to enormous anticipation. The debate let them (us) down, but Paul is swooping in to capitalize on the film's hype.
In the original Star Wars films from the late '70s and early '80s, a band of ragtag freedom fighters flying spaceships take on the Galactic Empire, ruled by the evil Darth Vader and Emperor Palpatine. The clash between good and evil resonated at the time, when the Cold War was still on between the U.S. and the Soviet Union. Ronald Reagan would refer to the U.S.S.R. as "the evil empire" in March 1983, just a few months before the release of Return of the Jedi.
In Paul's mind, he is the modern-day libertarian equivalent to Luke Skywalker, and Barack Obama represents the authoritarian bad guys. It's pro forma in Republican politics to accuse the incumbent of acting like a king and a dictator. Ted Cruz once called Obama a "lawless imperator," which is Latin for emperor. Paul has made one of his campaign goals "defeating the Washington machine."
Unfortunately for Paul, many of his supporters think he has gone over to the Force's dark side by embracing aspects of social conservatism and mainstream conservatism as a presidential candidate, rather than sticking to his libertarian guns.
It's not the first time Paul's campaign has gotten gimmicky. Earlier this year, he announced a competition to create his next campaign ad, hoping to attract aspiring filmmakers. He has also live-streamed an entire day out on the campaign trail (though he later referred to the stunt as "dumb-ass live-streaming"). Despite his creative marketing, Paul is a nonfactor in the polls. He narrowly made the cut for the last debate, by a margin that was about as wide as the Death Star's exhaust port.
So is Rand Paul really a rebel like in Star Wars? Hard to say. The rebels were trying to create a political revolution, which he seems somewhat interested in. On the other hand, the alliance poured lots of funds into free health care for its members, such as when it provided Luke with a new hand.