Rand Paul Shrugs Off Polling Supportive of $1,400 Checks, 'Hard to Say No' To Free Money
Democrats, including President Joe Biden, often cite polling to show support for the American Rescue Plan, but Senator Rand Paul questioned the validity of it because it's difficult for people to say no to "free money."
Biden signed the American Rescue Plan, a $1.9 trillion relief package, on Thursday, and $1,400 stimulus checks could start being deposited in people's bank accounts this weekend. It passed the house along party lines without any Republican support, but polls show a majority of Americans, including Republicans, support another round of stimulus checks and think $1,400 is the right amount.
Senator Rand Paul, who's pushed back on additional relief, told WKRC on Friday it wasn't surprising that people are supportive of a third round of direct payments.
"When you poll an audience or whole public and you say, 'Would you like free money? Would you like us to send you a $1,400 check?' It's kind of hard to say no," Paul said. "Members of my family got the check, my kids got the check. Are they going to send it back? No. Somebody sent them free money."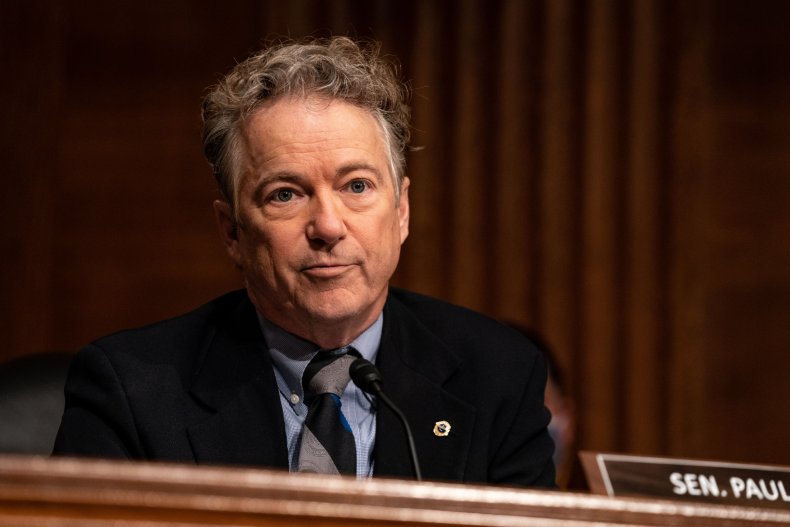 A Quinnipiac University poll released on February 3 found 64 percent of Republicans support $1,400 payments, nearly double the amount of support there was for the package overall. A Yahoo survey released on February 24 had similar findings and 51 percent of Republicans thought $1,400 was the "right" amount in a Monmouth University poll released on March 3.
Despite strong support from the public for another round of payments, Paul said it's the job of Congress to look past that and think about the long-term impacts of government spending. He raised concerns about people creating a bubble in the stock market if they use the payments to invest in stocks.
The majority of Americans say they will use the $1,400 payment to pay bills, buy groceries or put it into their savings accounts. However, some people used their first two payments to invest in the stock market and a Deutsche Bank poll found half of young investors between the ages of 25 and 34 planned on using their third stimulus check to purchase stocks.
"There may be an artificial boom created by this new artificial money that there may be a correction ultimately as too much money gets into the market," Paul said.
He's also concerned about inflation and that it's only "common sense" for people to respond "yes" to a question asking if they want a $1,400 check. However, if they asked a second question asking if people thought the country would face problems if it repeatedly sent payments, that they'd find many people don't think "money grows on trees and there is no such thing as a free lunch."
"Really, only hard work gets you money," Paul said. "I think most people asked the second question would have reservations about this."