Rand Paul Stalls Anti-Lynching Bill Despite Pleas From Black Lawmakers to Help Heal Racial Tensions
The Senate failed to approve historic anti-lynching legislation Thursday, as protests over the death of George Floyd moved into their ninth day and his family held a memorial service for him in Minneapolis.
The irony was not lost on legislators.
"Let us pass this piece of legislation today, of all days. Let's give a headline tomorrow or something that will give hope to this country that we can get it right," Senator Cory Booker (D-N.J.) pleaded to one of his GOP colleagues on the floor. "It may not cure the ills that so many are protesting about, but, God, it can be a sign of hope."
However, Senator Rand Paul (R-Ky.) declined the appeals from some of his black colleagues to put aside what they called his "absurd" concerns with a House-passed bill that would designate lynching as a federal hate crime.
Rather than allow the legislation that is spearheaded by the chamber's three black members—Cory Booker (D-N.J.), Kamala Harris (D-Calif.) and Tim Scott (R-S.C.)—to pass unanimously, Paul has blocked the Emmet Till Antilynching Act by trying to force an amendment to quell his apprehensions.
Paul's opposition over technicalities in the text comes as Congress is racing toward a solution to racial injustice and police brutality. But the inability to accomplish something as simple as classifying lynching as a hate crime underscores the difficult road ahead for lawmakers to achieve substantive reform.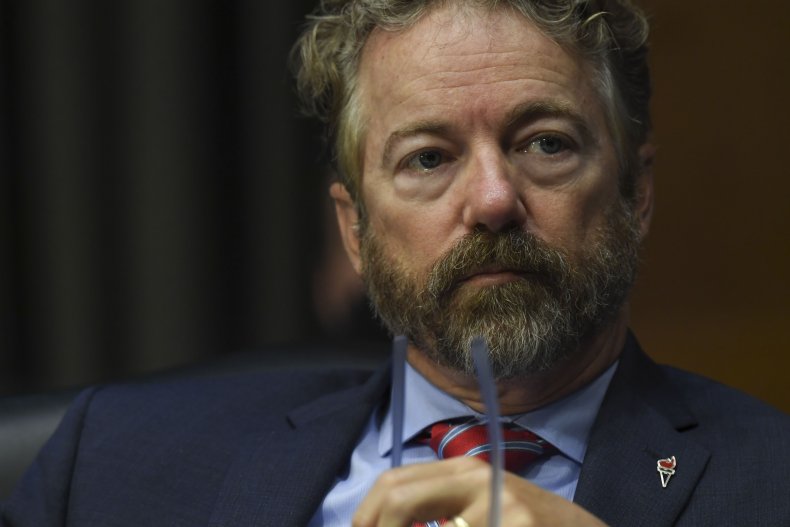 In order for it to pass, Senate Majority Leader Mitch McConnell (R-Ky.) will need to force a vote, something he has not yet shown a willingness to do. The House approved it overwhelmingly by 410-4 in February during Black History Month, with just three Republicans and one Independent voting against it due to perceived concerns of "government overreach."
Should it receive a Senate vote, the measure is expected to receive overwhelming support once again.
At issue for the Libertarian is the fear of unintended consequences. Paul said he believes minor physical assaults, such as slapping, shoving or bruising someone, could be misconstrued as an accusation of an attempted lynching, under the current text. He told Newsweek that his amendment, which was blocked by Booker and Harris after two attempts to pass it, would alter the text so that it only applied to serious bodily harm or an attempt of serious bodily harm.
"I think most of us, if two people were shoving each other in a bar—one is white, one is black—we don't want someone to go to prison for 10 years when someone falls over and has an abrasion," Paul said. He later said on the floor that the legislation would "cheapen the meaning of lynching," frustrating Booker and Harris.
Booker labeled Paul's reasoning "absurd" while Harris called it "cruel and deliberate obstruction on a day of mourning." Both said Paul's amendment would weaken the bill.
"I do not need my colleague, the senator from Kentucky, to tell me about lynching in this country," Booker said.
"To suggest that lynching would only be a lynching if someone's heart was pulled out and produced and displayed to someone else," said Harris, "is ridiculous."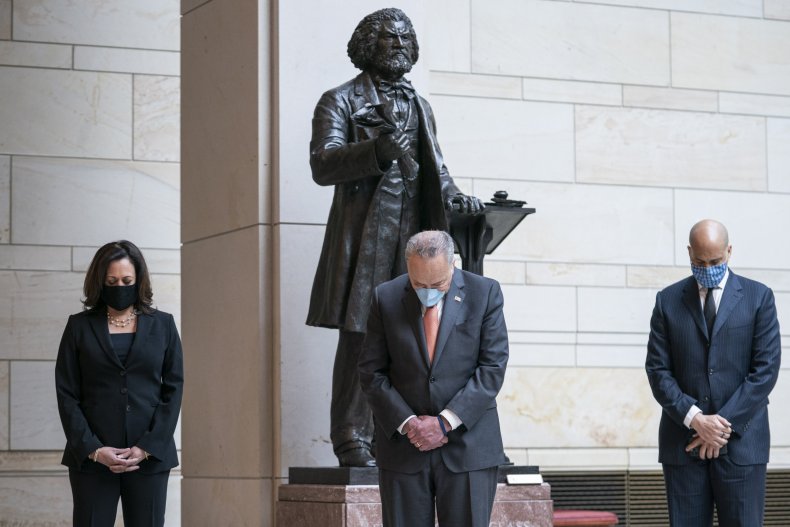 Scott told Newsweek earlier in the day he had not spoken with Paul about his objections.
"I understand the emotions. You think I take great joy in being here?" Paul said. "You think I'm getting any good publicity out of this? No. I will be excoriated by simple-minded people on the internet who think somehow I don't like Emmett Till or appreciate the history of Emmett Till."
The Senate unanimously passed similar legislation last year, a point reiterated by Booker and Harris. But when the House approved it, technical changes were made, kicking it back to the Senate for final approval. One of those alterations include the title, renaming it the Emmett Till Antilynching Act after the 1955 racist murder of a black teenager in Mississippi.
"One day, in this nation, this legislation will pass," Booker vowed. "And perhaps it will have to wait until I'm not here, until Senator Paul is not here—unless he decides to go back to the 2019 Senator Paul. And the question is, is what side of history will we ultimately be on?"