Republicans Claim John Brennan Was 'Evil Force' Behind Intel's Use of Steele Dossier: 'They Tried to Bring Down a Sitting President'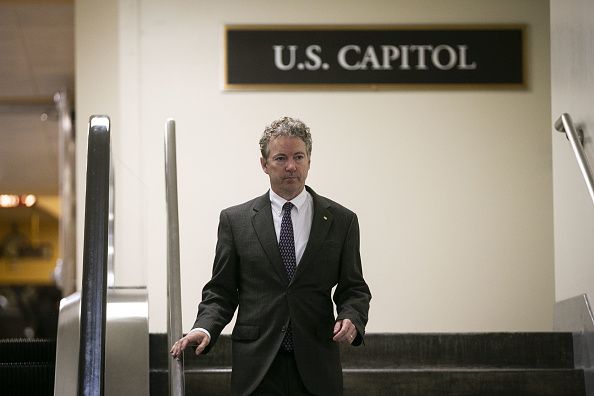 Republican Senator Rand Paul has claimed that former CIA Director John Brennan was the driving force behind the controversial Steele dossier being included in an intelligence report on Russian election interference.
It is not known what special counsel Robert Mueller included about the dossier because his report remains confidential. But after Attorney General William Barr released his summary announcing that Mueller did not find evidence of collusion between Russia and the 2016 Trump campaign, several Republican lawmakers have come gunning for the dossier, as well as the people they claim were behind it.
"It's a crazy circle all trying to justify something that wasn't true," Paul said during an appearance on Fox News Thursday morning. "They tried to bring down a sitting president," the Kentucky senator said of the Obama administration's intelligence community. "This shouldn't happen to anybody."
Former British intelligence officer Christopher Steele was hired to compile the dossier by the research firm Fusion GPS, which was hired by a law firm that represented the 2016 Clinton campaign and the Democratic National Committee to do opposition research.
Before his appearance on Fox News, Paul insisted in a late-night tweet Wednesday that Brennan was the main force behind the push to validate the Steele dossier. He also called for Brennan to testify before lawmakers on Capitol Hill immediately.
Paul claimed that he got the information from an unnamed "high-level source." The senator would not say who the source was during his interview with Fox News, but he said he "thinks it comes from someone who has a great deal of information about what's been going on."
Brennan has been an outspoken critic of President Donald Trump and a supporter of the Mueller investigation. While the former CIA director previously asserted that the Trump campaign colluded with Russia, he pulled back after Barr's summary was released.
"I don't know if I received bad information, but I think I suspected there was more than there actually was," he said on MSNBC's Morning Joe on Monday.
"I am relieved that it's been determined there was not a criminal conspiracy with the Russian government over our election," Brennan added. "I think that is good news for the country."
Republican Representative Peter King of New York also slammed Brennan as the "evil force" behind the Steele dossier during an appearance on Fox News on Wednesday.
The dossier, compiled in the summer and fall of 2016, asserted that the Russian government was working to get Trump elected and attempting to cultivate some associates of Trump. While these parts of the dossier have been supported by subsequent investigations, some of its more salacious claims have not been verified.
Trump and his allies have argued that the dossier played a critical role in the formation of Robert Mueller's special counsel investigation into Russian election meddling and possible collusion with the Trump campaign.
But the investigation into the relationship between Trump and Russia began before the dossier was discovered, and calls for a special counsel were not at an all-time high until after Trump fired former FBI Director James Comey in May 2017.
Even still, Paul argued that all of the intelligence chiefs, and even President Barack Obama, should be questioned about how the Russia investigation began.
"Democrats want the complete Mueller report. I will object until we get a complete report of the Obama-era officials that got this thing started," he told Fox News.