Rand Paul Criticizes Ted Cruz for Name-Calling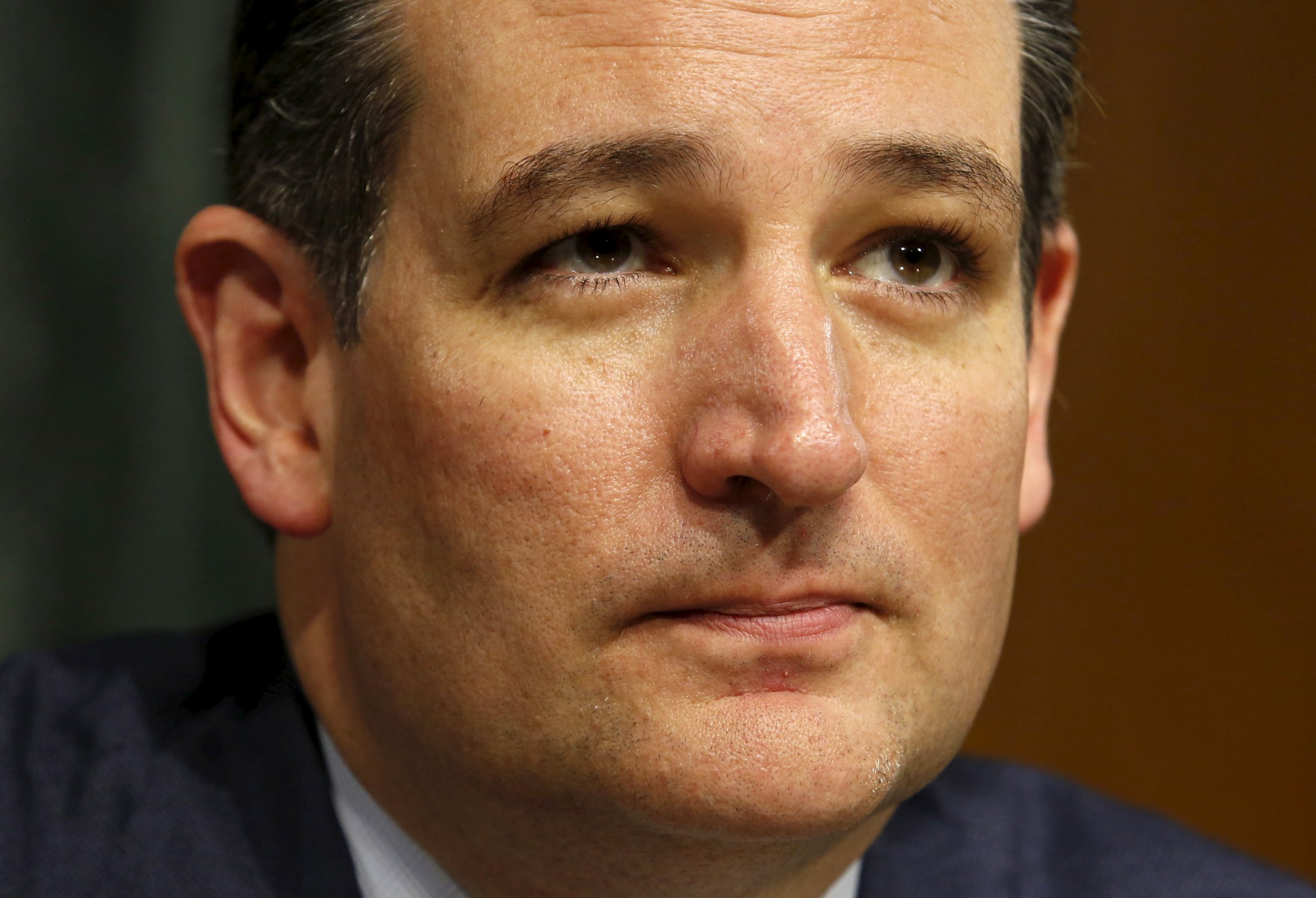 It's an interesting time to be Ted Cruz. The fiery senator was shut down by his own Republican colleagues during a floor session early this week when they denied him a protest vote against a bill funding the government through December 11. Now Rand Paul, one of Cruz's rivals in the Republican presidential race, is writing the Texan's Senate obituary.
Paul told a Fox News radio show that Cruz is "pretty much done for" in the Senate. He has fallen out of favor with Republican leaders like Senate Majority Leader Mitch McConnell, a fellow Kentuckian who has endorsed Paul for president, in no small part because he has accused them of capitulating to Barack Obama on everything from Planned Parenthood funding to the Iran nuclear deal.
"Ted has chosen to make this really personal and chosen to call people dishonest in leadership and call them names, which really goes against the decorum and also against the rules of the Senate," Paul said on a Fox News radio program.
Cruz's tactics appear to have backfired on him in Congress, but it's clear that his current priority is winning the presidency. By criticizing his party's majority leadership in Washington, he has positioned himself as an "outsider" to voters disaffected with the establishment. But he has failed to make a significant push in the polls after two primary debates and still lags far behind front-runner Donald Trump. Ben Carson and Carly Fiorina have gotten more media attention; Jeb Bush continues to receive the most funding; and another senator, Marco Rubio, has risen in the polls. Cruz, elected in 2012, could return to the Senate with few friends if he loses the nomination.
"He is...stifled, and it's really because of personal relationships, or lack of personal relationships, and it is a problem," Paul said. Some of Cruz's colleagues have bristled at his use of campaign-trail rhetoric in Senate proceedings.
"I try not to make it personal," Paul said of his own approach. "You have to woo people; you can't hit them over the head."
The Senate passed the budget stopgap bill early Wednesday morning. Cruz voted against it but did not give another one of his famous speeches.