Rand Paul, Who Sparred With Fauci Over COVID Origins, Slams Him as 'Naive' for Trusting China
Senator Rand Paul sees Dr. Anthony Fauci's trust in Chinese scientists' to do gain-of-function research as such "poor decision making" that he should lose his position advising America how to respond to COVID-19.
Fauci, the director of the National Institute of Allergy and Infectious Diseases (NIAID), has faced criticism recently for an email that showed he might have been concerned that the U.S. had connections to gain-of-function research being conducted at the Wuhan Institute of Virology. The controversial research involves taking a pathogen and manipulating it to become more dangerous and has come under new scrutiny amid skepticism that COVID-19 originated in a lab.
"I don't think having trust of Chinese scientists with gain-of-function research was very wise and in fact, it was so naive that we shouldn't have Dr. Fauci in a position of advising the U.S., the world or anybody else because he's shown such poor decision making," Paul told Fox News' Brian Kilmeade.
In heated sparring with Paul at a congressional hearing in May, Fauci vehemently denied that he supported gain-of-function research in China.
One of the email chains that was released as part of BuzzFeed's Freedom of Information Act request showed Fauci sent a PDF of a 2015 paper published in the journal Nature Medicine to his top deputy.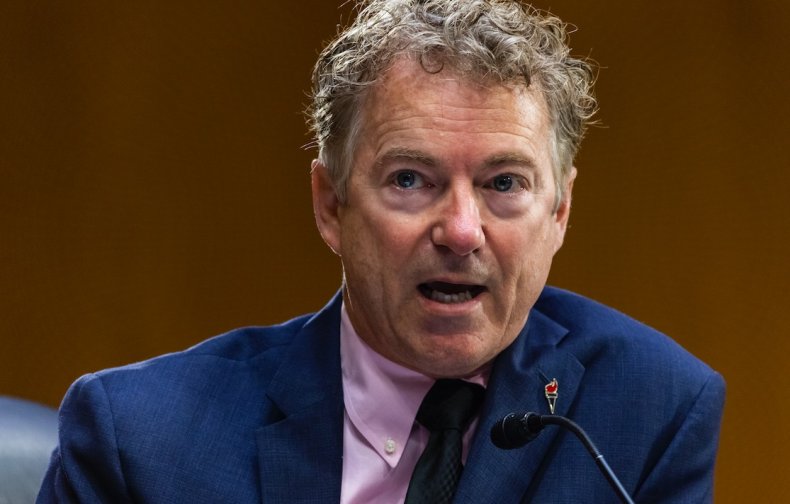 The paper said gain-of-function experiments on bat coronaviruses were reviewed and approved by the National Institutes of Health (NIH), which drew confusion because no coronavirus work had reportedly gone through the proper framework. He added that they would try to determine if there were "any distant ties to this work abroad." A grant from the NIH to the Wuhan Institute of Virology has been called into question over speculation it was used for gain-of-function research.
Fauci told Paul during a May congressional hearing that the NIH "had not ever and does not now fund gain-of-function research" at the Wuhan lab. However, in a subsequent hearing on May 26, he acknowledged that there's no guarantee that scientists didn't use the money for gain-of-function research and just didn't publicize it.
"In our experience with grantees, including Chinese grantees, which we have had interactions with for a very long period of time, they are very competent, trustworthy scientists," Fauci said.
The infectious disease expert continued his support for Chinese scientists during a Friday appearance on Sirius XM's The Joe Madison Show. Americans have worked with Chinese scientists for decades on a variety of viruses and they've always been of "good faith," Fauci said.
Fauci separates his trust in Chinese scientists from the Chinese government, saying he doesn't have the insight into how the government operates to comment on it. Paul disagrees that one can be wholly independent of the other, as he's convinced that military generals are in the lab and some scientists may be members of the Communist Party.
Newsweek, in partnership with NewsGuard, is dedicated to providing accurate and verifiable vaccine and health information. With NewsGuard's HealthGuard browser extension, users can verify if a website is a trustworthy source of health information. Visit the Newsweek VaxFacts website to learn more and to download the HealthGuard browser extension.