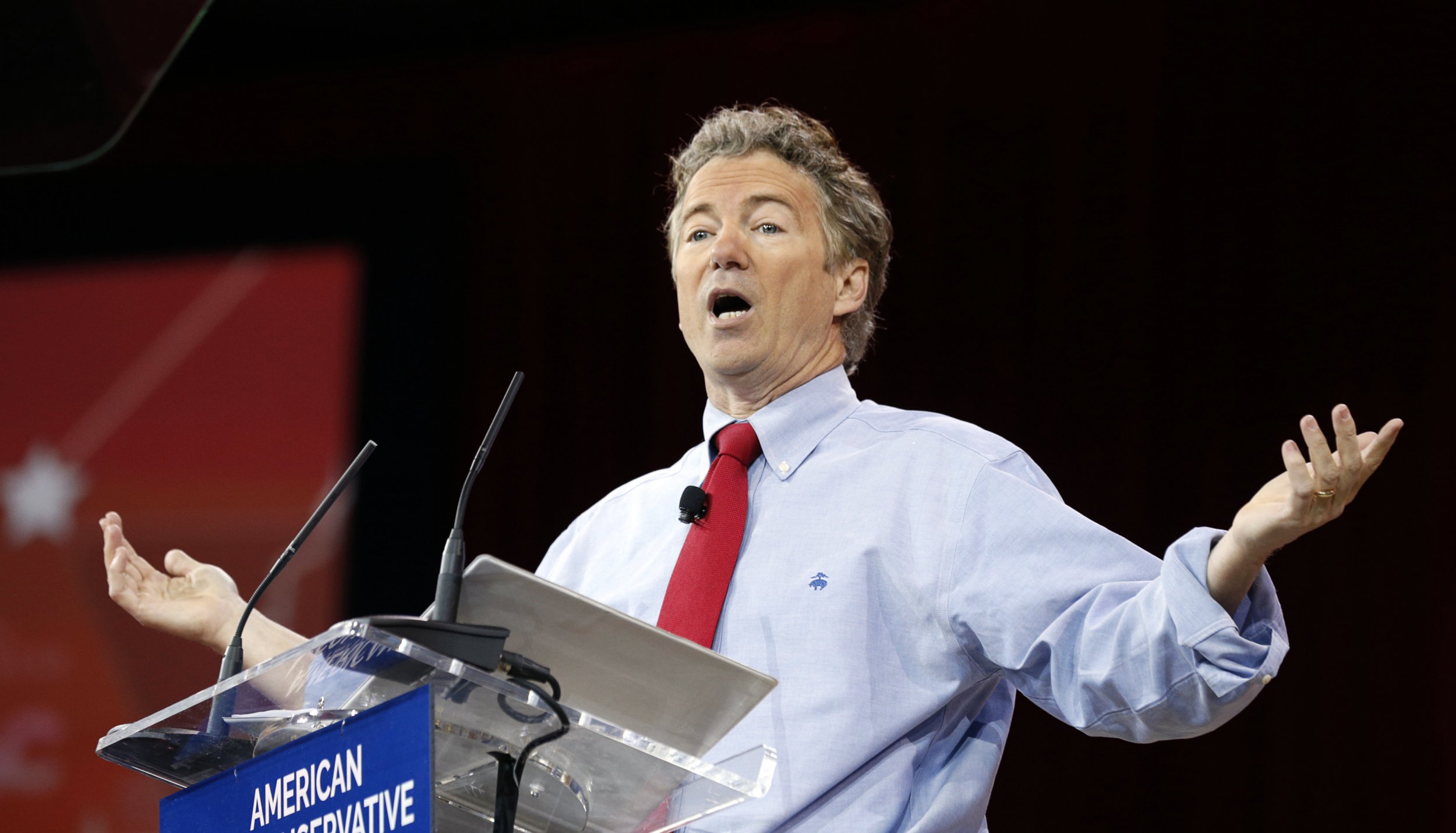 As conservatives ended their most important annual gathering on Saturday, they gave Rand Paul a parting gift--his third straight victory in their presidential straw poll.
Winning the straw poll at the Conservative Political Action Conference is hardly determinative. Ron Paul, Rand's father, once won here before failing to capture the Republican nomination. But it is a calling card with conservatives and it shows an ability to organize and garner votes. It can propel a lesser-known candidate.
On Saturday, Jeb Bush supporters flooded the convention center, suggesting that Paul, who won the poll in 2013 and 2014, might be in for an upset. But Bush came in fifth--behind Paul, Wisconsin Governor Scott Walker, Texas Senator Ted Cruz and retired neurosurgeon Ben Carson. For his part, Paul expressed gratitude: "I am humbled."
While Paul's win will garner the headlines, the second-place showing for Walker reflects his strong performance during the conference, where his fiery speech seemed to bring forward religious and libertarian conservatives and gave him an opportunity to tout his fight against public employee unions back home. Walker's punting on a question about evolution earlier this month and his saying he didn't know if President Barack Obama was a Christian seemingly didn't hurt and may even have helped here.
It was a bad day for Chris Christie, who came in behind the top five, as well as for Donald Trump and former Hewlett-Packard CEO Carly Fiorina. Christie was grilled at CPAC by radio host Laura Ingraham, while Bush, the other candidate shaking the moderate label, got a more friendly interlocutor in Fox News's Sean Hannity.
The conference has evolved over 40 years into an event that's been likened to Burning Man and other iconic gatherings. Conservative radio shows bring their broadcasts and conservative groups and presidential aspirants, with rare exceptions, makes their cases in these roiling waters where the various activists--anti-abortion, pro-marijuana legalization, whatever--compete for attention.
Winning the straw poll here doesn't guarantee anything for Rand Paul. But avoiding a loss helped him considerably with what looks to be a very strong bid.