Rand Paul Slams Jeff Sessions's 'War on Drugs' for Hurting 'Young Black Males'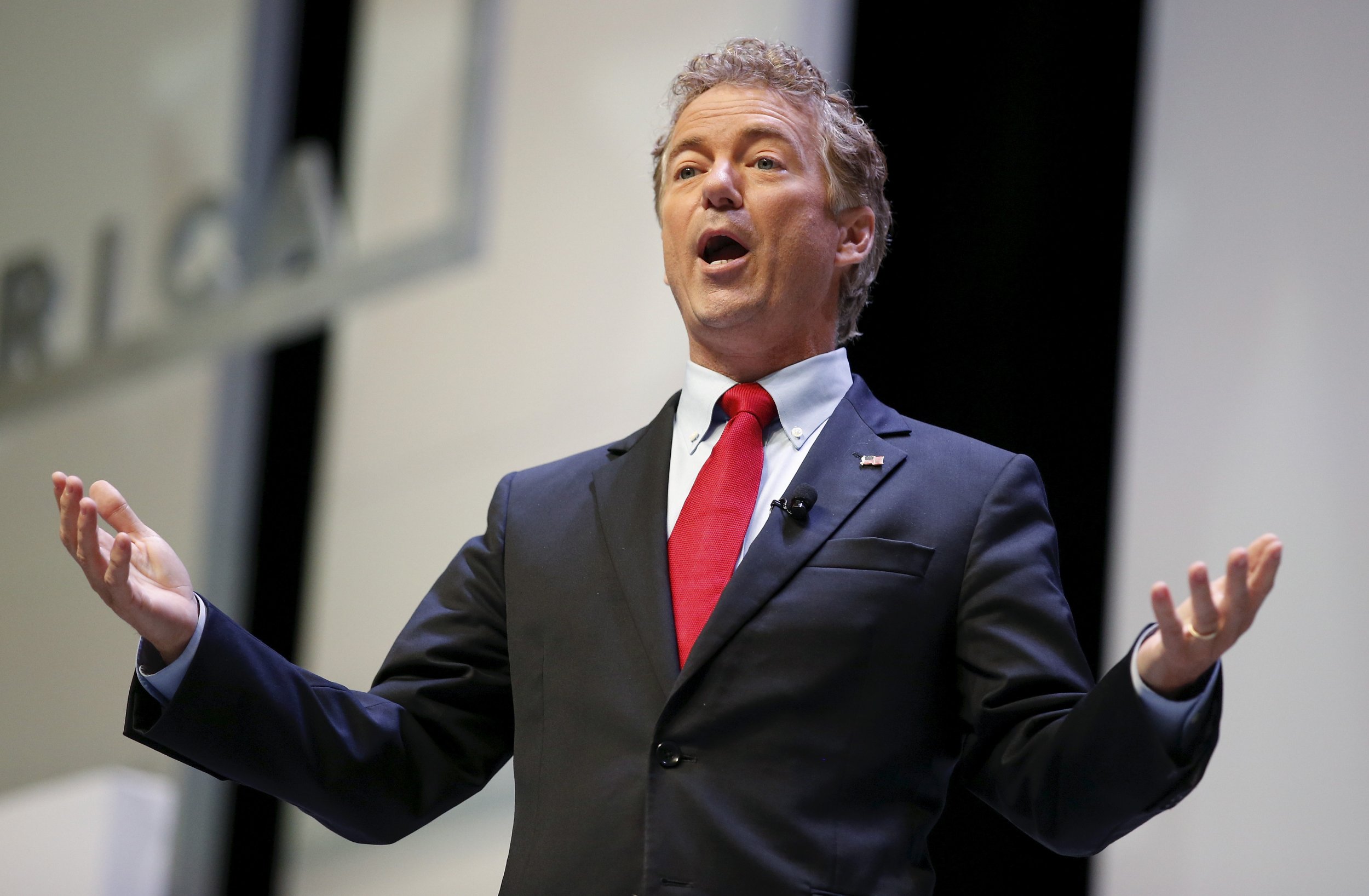 Rand Paul, the junior Republican senator from Kentucky, slammed the new sentencing guidelines put into place by Attorney General Jeff Sessions in a strongly worded op-ed published Monday afternoon on CNN.
In a memo on Friday, Sessions instructed federal prosecutors to charge defendants with the most serious possible offense—which would carry the longest prison sentences.
The new policy cancels out a policy enacted in 2013 by former Attorney General Eric Holder, which had prosecutors shift away from seeking mandatory minimum penalties for low-level offenders. The new Sessions policy is widely seen by criminal justice advocates as likely to increase the federal prison population and rejuvenate the war on drugs.
But while some Republican politicians on Friday came out in support of the Sessions memo—Arkansas Senator Tom Cotton called it "simply common sense"—Paul quickly blasted the change.
"Mandatory minimum sentences have unfairly and disproportionately incarcerated too many minorities for too long," Paul said in a short press release Friday. "Attorney General Sessions's new policy will accentuate that injustice."
Paul's op-ed laid out his point in greater detail.
"The attorney general's new guidelines, a reversal of a policy that was working, will accentuate the injustice in our criminal justice system," Paul wrote, adding that the "war on drugs" disproportionately affects young black men. "I want to go the opposite way from the attorney general."
In making his argument, Paul cites an American Civil Liberties Union report that says African-Americans are four to five times more likely to be convicted for drug possession, even though blacks and whites use drugs at about the same rate.
Paul also mentions the bipartisan bill he introduced with Democratic Senator Patrick Leahy of Vermont that would give federal judges the ability to impose sentences below mandatory minimums when they deemed a lesser sentence appropriate.
"We are not repealing mandatory minimums on the books—we are merely allowing a judge to issue a sentence below a mandatory minimum if certain requirements are met," Paul wrote. "Each case should be judged on its own merits. Mandatory minimums prevent this from happening."