Rand Paul's Festivus Airing of Grievances Targets Trump, Ted Cruz...and Aliens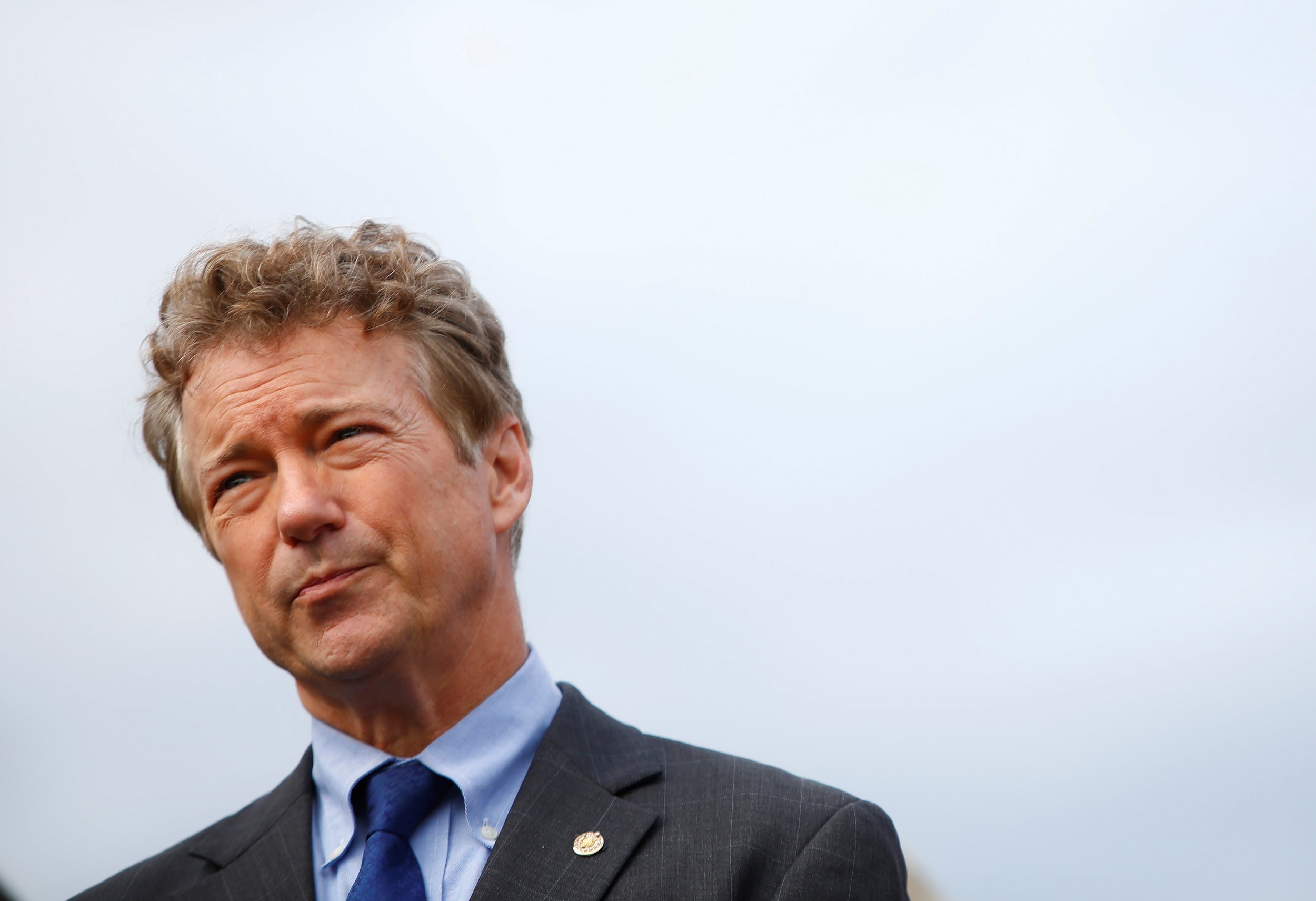 Sen. Rand Paul (R–Kentucky) took to Twitter to burn President Donald Trump, Hillary Clinton, Sen. Ted Cruz (R–Texas), and aliens in his annual "airing of the grievances" social media Festivus celebration on Saturday.
Each year since 2013, Paul has paid homage to the fictional Seinfeld holiday Festivus on Dec. 23 by adhering to a strong tradition of calling out everything and everyone who has bugged him over the last 12 months.
This year, the politician first took aim at Fox News and the so-called war on Christmas.
"Before we get started, I need to alert @FoxNews and someone in DC that this is NOT a war on Christmas. It's a war on everything else," he wrote.
Speaking of Fox News, I'm going to begin the day they usually do, with a thought about @HillaryClinton," Paul tweeted next.
He then moved onto Clinton's book, What Happened, which chronicled the 2016 election.
"I hear that many people are saying great things about Hillary's book and It won some major awards. That's great for her, seriously," he wrote.
Paul took the opportunity to mock Trump, who once said that his book The Art of the Deal is his second favorite book after the Bible.
"I hear even @realDonaldTrump loved It. He said It was the 'third best book ever written.'"
"That's high praise considering he thinks the first two were both inspired by God," the senator added.
He didn't let up on Trump, making light of his go-to social media platform for complaining, Twitter.
"I want to pause to wish @realDonaldTrump a Happy Festivus. We told him to take today off, since he airs his grievances on here every day," Paul tweeted.
Paul then reminded Ted Cruz of his Twitter war with Star Wars Luke Skywalker actor Mark Hamill last week. The colorful exchange included the actor taunting the Texas politician for liking a pornographic post from his official account earlier this year.
"There are how many million Americans who've wanted to force-choke Ted, and he picked on the one who could do It. Brave, he is," Paul continued, throwing in a Drake GIF.
Finally, Paul went after former Sen. Harry Reid (D–Nevada) for not telling him that he was working on a secret Pentagon program investigating the existence of UFOs.
"We argued about taxes. Fought about spending. Worked on repatriation together. I helped treat your eye injury…," he started.
"HOW IS IT YOU NEVER TOLD ME ABOUT THE ALIENS, HARRY??!!"