Florida Man Gets 40 Years for Creating Fake International Court, Intimidating Government Officials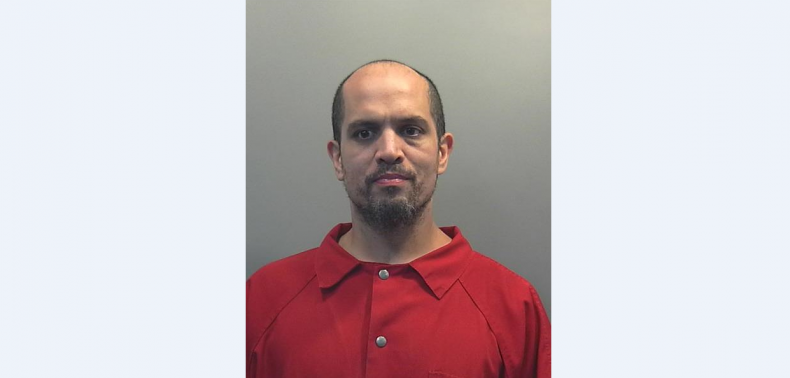 A 45-year-old Florida man has been sentenced to 40 years in state prison for mailing various court officials fraudulent legal documents over several years, claiming they owed him tens of millions of dollars.
Randal Rosado, whose most recent address was listed in Goshen, New York, was convicted in July in the Circuit Court of Lee County, Florida, on six counts of retaliating against a public official and 13 counts of fabricating a legal proceeding, a third degree felony.
In a criminal complaint filed in 2016, investigators alleged that Rosado began his criminal scheme in 2009, when he was engaged to help short sell a property in foreclosure, but instead decided to rent it out and pocket the proceeds. Rosado subsequently transferred the property to his name.
More recently, Rosado filed claims against the clerk of the Lee County Circuit Court and several area attorneys totaling over $2.5 million. In 2016, packages were delivered to the private residences of the clerk, her husband, a circuit court judge and six other attorneys. The origin of the packages was indicated as the "International Court of Commerce," and the contents included legal filings claiming over $10 million in damages per recipient. The entity submitting the claims was listed as the Palm Beach Capital Trust, which is owned by Rosado.
In court documents, investigators explained how a widening entanglement of real estate transactions and fake court filings revealed a broader conspiracy to undermine U.S. government institutions.
"This investigation began with homeowners who failed to meet their mortgage obligations being accused of filing frivolous lawsuits or liens against real property with the intent to defraud and harass everyone involved in the foreclosure process," Robert Nichols, an investigator with the State Attorney's Office, wrote. "The tactics and philosophies taken by these homeowners were identified as part of the "Sovereign Citizen" movement. Their intent is to intimidate law enforcement, courts, government officials, as well as the financial institutions."
Nichols explained that under this anti-government movement, Sovereign Citizens "convene their own special courts," such as the one referenced in the deliveries to court officials ostensibly sent from the "International Court of Commerce."
"[They] do not recognize federal, state, or local laws," he explained. "They will issue their own fake but realistic looking indictments and arrest warrants."
In one court filing, Rosado wrote: "I am a PRIVATE Citizen of the Florida Republic Union state and... have not waived any of my constitutionally protected YAHWEH (G-D) GIVEN rights secured under the national and state constitutions of this country."
The attorney named as the preparer of the false documents identified himself as part of a law firm called the Reichmann Group. On the firm's website, a disclaimer at the bottom reads: "The Reichmann Group is not a public law firm or a member of any state's private Bar Association."
Nichols testified that the group is not licensed to offer legal services in any state. The attorney who was listed as having prepared the false documents, in fact, himself "appears to be a fictitious person." The website of the "International Court of Commerce" was further revealed to have been created by Rosado, and the website's domain is registered to his wife. The court appears to have been a product of Rosado's imagination.
"As the investigation moved forward, it became clear that Randal Rosado was behind all of this," Nichols wrote. "He used fictitious names and companies to commit this fraud. Randal Rosado deceived his clients into believing he was using the findings of an International Court; when in all actuality it was really just Randal Rosado utilizing his own personal make believe court."
An attorney representing Rosado did not immediately respond to a request for comment.