Parolee Hit With Felony After 'Prying Open' Another Vending Machine, Authorities Say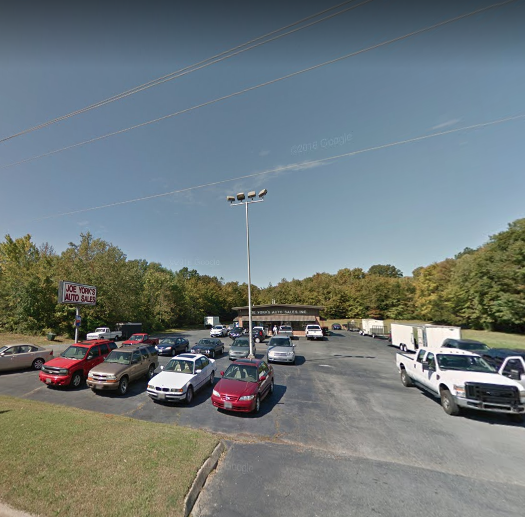 A North Carolina parolee's attempt to quench his thirst for quick cash landed him back behind bars.
Kyle Coleman, 29, was brought into custody after a deputy spotted a mangled Pepsi machine and a black Ford Flex idling outside of Joe York Auto Sales in Asheboro, North Carolina, at around 1:30 a.m., according to a release.
Coleman, whose rap sheet includes a conviction for stealing from a vending machine, had allegedly pulled out the drink machine's coin change box.
Only $17 was inside the box.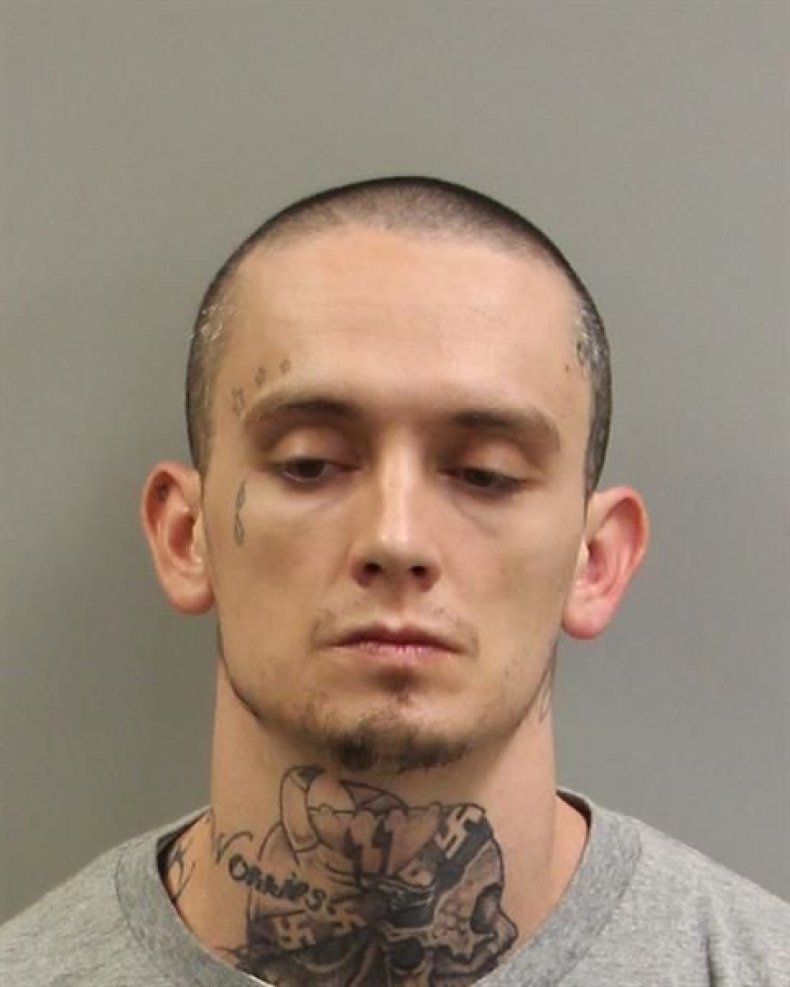 "There was a call for a burglary in progress," Randolph County Sheriff's official Amanda Varner told Newsweek. "[Coleman] already pried it open by the time he got there."
"They messed the door up and one of them got the big round lock off the door," Joe York, owner of the used car dealership.
"I wasn't there," York told Newsweek in an interview.
The owner explained how he was woken up in the middle of the night by deputies to inform him that his Pepsi machine, which also vends Dr. Pepper and Mountain Dew, was compromised.
The accused Pepsi perp was after the coins, and wasn't trying to score a five-fingered discounted soft drink.
"The only thing that was taken was the change box," said Varner.
"Consent to search the vehicle from the driver was obtained where evidence of the crime was located," the release adds.
Coleman was cuffed and hauled away to the Randolph County Jail where he was slapped with Felony Break Coin/ Currency Machine, Resisting a Public Officer, and Injury to Personal Property.
He was held on $25,000 secured bond, according to jail records.
He is expected to be arraigned today in Randolph County District Court, court records show. It's unclear if he has retained a defense attorney.
The accused coin crook has struck before.
According to state public safety records, Coleman was sentenced for violating his probation when he was caught breaking and entering a vending machine back on Dec. 5, 2010, and first reported by The Greensboro News & Record.
He has since been dinged for several other larceny charges, including serving almost two years in prison for breaking and entering into a church in 2013 and attempting to "burn" it, the records show.
Coleman was out on parole at the time of this morning's arrest.
York said that there were others with Coleman during the attempted vending machine heist.
But Varner said that while other people were present, only Coleman was arrested and booked.
York was relieved that all of his used cars on the lot that he's run for 35 years, were spared.
"None of my cars have been damaged," he said.
He recalled how his vending machine was targeted by thieves three years before.
But York laments how whoever was behind that theft, apparently got away with it.
"They never caught them."