Randy Halprin, Jewish Death Row Inmate, Could Get New Trial After Anti-Semitism Claims
A Jewish death row inmate— who was part of the "Texas 7" gang of escaped prisoners—deserves a new trial because the judge who presided over his case harbored anti-Semitic views, a judge said on Monday.
Randy Halprin, 44, argued that he did not receive a fair trial because the now former Judge Vickers Cunningham was prejudiced against him and referred to him using anti-Semitic slurs.
Dallas Criminal District Court Judge Lela Mays concluded that Halprin's application should be granted because Cunningham did not recuse himself, or at least reveal his views, so that the involved parties could decide on whether to seek his removal.
"In light of all the evidence, this court finds both that Judge Cunningham harbored actual, subjective bias against Halprin because Halprin is a Jew, and that Judge Cunningham's anti-Semitic prejudices created an objectively intolerable risk of bias," Mays wrote.
She recommended that the Texas Court of Criminal Appeals throw out Halprin's conviction and death sentence. "A new fair trial is the only remedy," she wrote.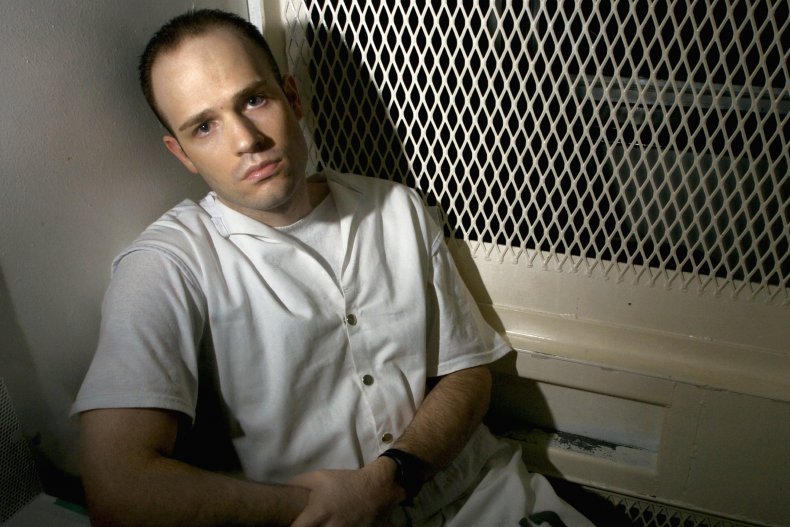 Halprin's attorneys investigated after the Dallas Morning News in 2018 reported during Cunningham's bid for Dallas County commissioner that the candidate had a trust set up for his children that withholds distributions if they marry anyone outside their race.
Cunningham's estranged brother brought the allegations to the newspaper, saying that he was a lifelong racist.
Cunningham confirmed the trust's existence, but denied being a bigot. "I strongly support traditional family values," he told the newspaper. "If you marry a person of the opposite sex that's Caucasian, that's Christian, they will get a distribution."
Halprin's attorneys spoke with Cunningham's former campaign worker and friends, including one who said the ex-judge "took special pride in the death sentences [of the Texas 7] because they included Latinos and a Jew," according to court documents.
They also found that Cunningham used racial slurs and anti-Semitic language to refer to Halprin and some of his co-defendants. Cunningham denied this.
Mays wrote that Cunningham's videotaped denials of evidence pointing to his racist views to the Morning News were "not credible."
Halprin was sentenced to death for his role in the killing of police officer Aubrey Hawkins.
He was serving a 30-year sentence for beating a child when he and six other inmates escaped from prison in 2000. On Christmas Eve, they robbed a sporting goods store in Irving, Texas, and fatally shot Hawkins as they fled.
One of the men killed himself before the group was apprehended after a nationwide manhunt. Four have been executed, while Halprin and another, Patrick Murphy, are awaiting execution.
The Texas Court of Appeals halted Halprin's execution in 2019, and ordered the case be sent back to the Dallas County court to review Halprin's claims about Cunningham.
Cunningham could not immediately be reached for comment.