Who Else Has Former 'American Idol' Judge Randy Jackson Played Bass for Other Than Journey?
Over the weekend, classic rock band Journey announced that former American Idol judge Randy Jackson was rejoining the band as bassist.
Journey guitarist Neal Schon announced that Jackson let the Dawg out of the bag in an Instagram post. "Ok Friends word is out ! @randyjackson RJ the Big Dawg is our new Bass player again," he wrote, sharing an old photo of him playing with Jackson. Jackson played with Journey during the mid-1980's, most notably appearing on their 1986 album Raised on Radio.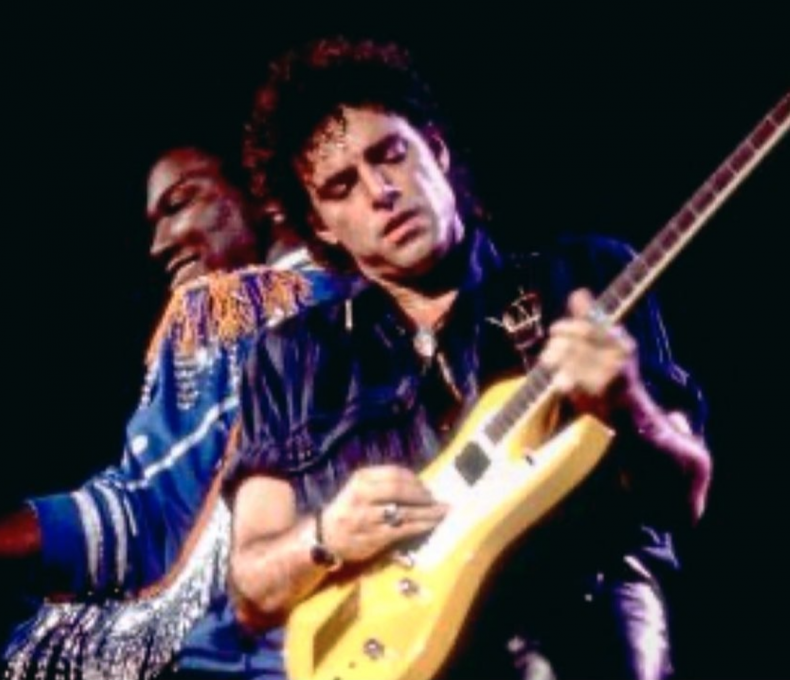 According to Rolling Stone, the band debuted the new lineup with a virtual performance of their classic song "Don't Stop Believin'" as part of UNICEF's Won't Stop benefit.
An accomplished session musician prior becoming a staple of American Idol in 2002, Jackson has played with numerous other musicians like Whitney Houston, Aretha Franklin, Bruce Springsteen and many others.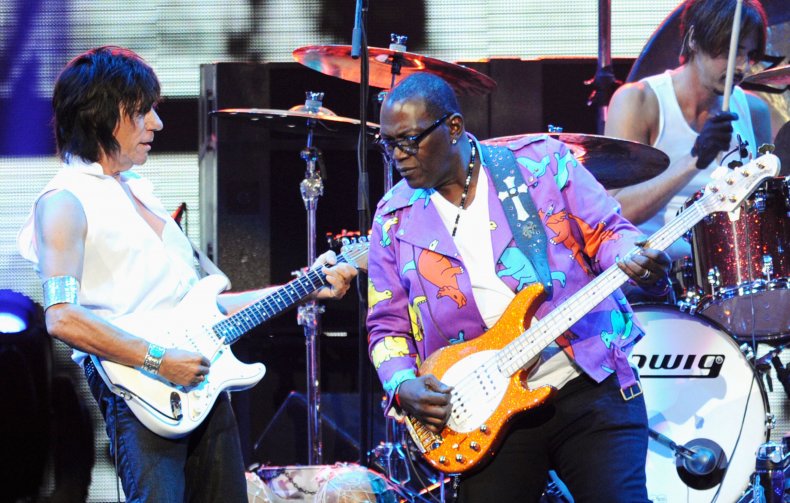 Here are eight other artists that Jackson has worked with during his career as a musician.
Zucherro
One of Jackson's most noteworthy projects was with Italian popstar Zucchero. While the album may not be familiar to American audiences, this is also one of few records to boast Jackson's name in the title: Zucchero and the Randy Jackson Band.
Divinyls
Jackson played bass for Australian pop-rockers Divinyls' self-titled fourth album, which boasts the hit "I Touch Myself," the video for which was directed by later Transformers director Michael Bay.
Tracy Chapman
Jackson performed bass on three songs from Tracy Chapman's Matters of the Heart album, including the single "Bang Bang Bang." According to the Matters of the Heart Wikipedia page, he's credited as Randy "The Emperor" Jackson, which is a fitting title when looking at his long list of album appearances.
Kenny G
Jackson notably shared bass duties with Joe Plass on adult contemporary mastermind Kenny G's Duotones album, which is home to G's breakout single "Songbird."
Bruce Springsteen
Jackson played bass on The Boss' 1992 album Human Touch. Springsteen's first without the E Street Band, the album is often panned by Springsteen fans.
Taxxi
According to his All Music page, Jackson played on three albums by English pop-rock outfit Taxxi. He played bass on Expose, State of Emergency, and Foreign Tongue. Jackson can be seen playing with the band in their music video for "I'm Leaving."
Jean Luc-Ponty
Jackson played for jazz violinist Jean Luc-Ponty on three of his albums: Individual Choice, Mystical Adventures, and Civilized Evil. Jackson also performed live with the French virtuoso for some performances that have been filmed.
Randy Jackson's Music Club Vol. 1
While Jackson was an accomplished musician and producer in his own rite, he released his own solo album as a producer in 2008. The album has a star-studded cast including Jason Mraz, Ghostface Killah, and Jackson's former American Idol colleague Paula Adbul. The track "I Understand" earned him a Grammy Nomination for Best Gospel Performance.