Rangers Discover an Underground Fire That Has Been Burning in a Colorado National Park for Over a Year
There is an underground fire in San Juan National Forest, Colorado, that has been burning consistently for more than a year.
The Coal Seam Fire—so named because it sits along a coal seam—was set alight during the Plateau Fire, which hit the region in the summer of 2018, the USDA Forest Service San Juan National Forest announced in a press release last week.
Officials say the seam "is extremely hot and will continue to burn for an indefinite period of time producing minimal amounts of smoke and a strong odor of creosote that will be noticeable." Indeed, some of the coals are so hot they are burning a bright red, pictures show.
The phenomenon was discovered on October 9 just east of FSR #525, 15 miles from Dolores in southwest Colorado. According to The Journal, the site of the burning coal is roughly 27 meters long, 9 meters wide and takes up an area of 0.1 acres.
"When it was discovered, it was burning at low intensity above ground," Patrick Seekins, fire management officer for the Dolores Ranger District, told The Journal. "A fire crew put out the surface fire in a little more than one day, but it continues to smolder and glow below ground."
The vegetation around the site has been cleared but the fire is expected to keep on burning until its coal supply is exhausted. The fact that it is underground makes to quash the flames, Seekins told The Journal. Attempts to pour water and foam into the fissures only cooled the fire for a short period of time, he explained.
The fire is to be tracked and the area patrolled so that officers can snuff out any flames that escape to the surface and warning signs and warning tape has been installed to alert people to the fire.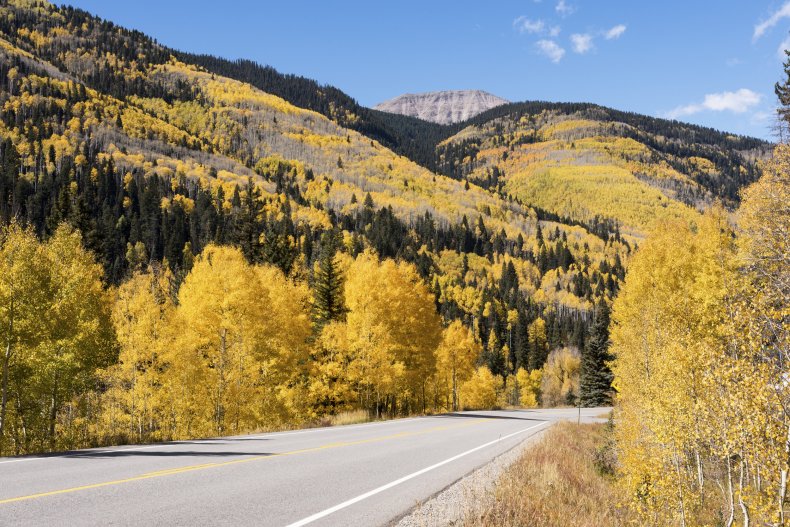 The department is also planning to bring in an expert team to collect data on the flames, which they hope will help them figure out its potential as well as help them predict how the fire will behave in the future. This includes how long it is likely fire will burn for.
Although they strongly urge people to avoid the "extremely unstable" area around the coal seam, they ask who anyone who sees an active fire in the area call 911 or Durango Interagency Dispatch at 970-385-1324.
"While this fire is burning underground, it may at times break through the surface and cause a vegetation fire," a spokesperson said in the press release.
A similar phenomenon has been reported in the Stanislaus National Forest, California, where The Modesto Bee reports there has been an underground fire that started in 2014 or earlier. According to the paper, the fire has flared above ground at least twice within that time.