Rangers Finally Capture Monster Crocodile Following 10-year Hunt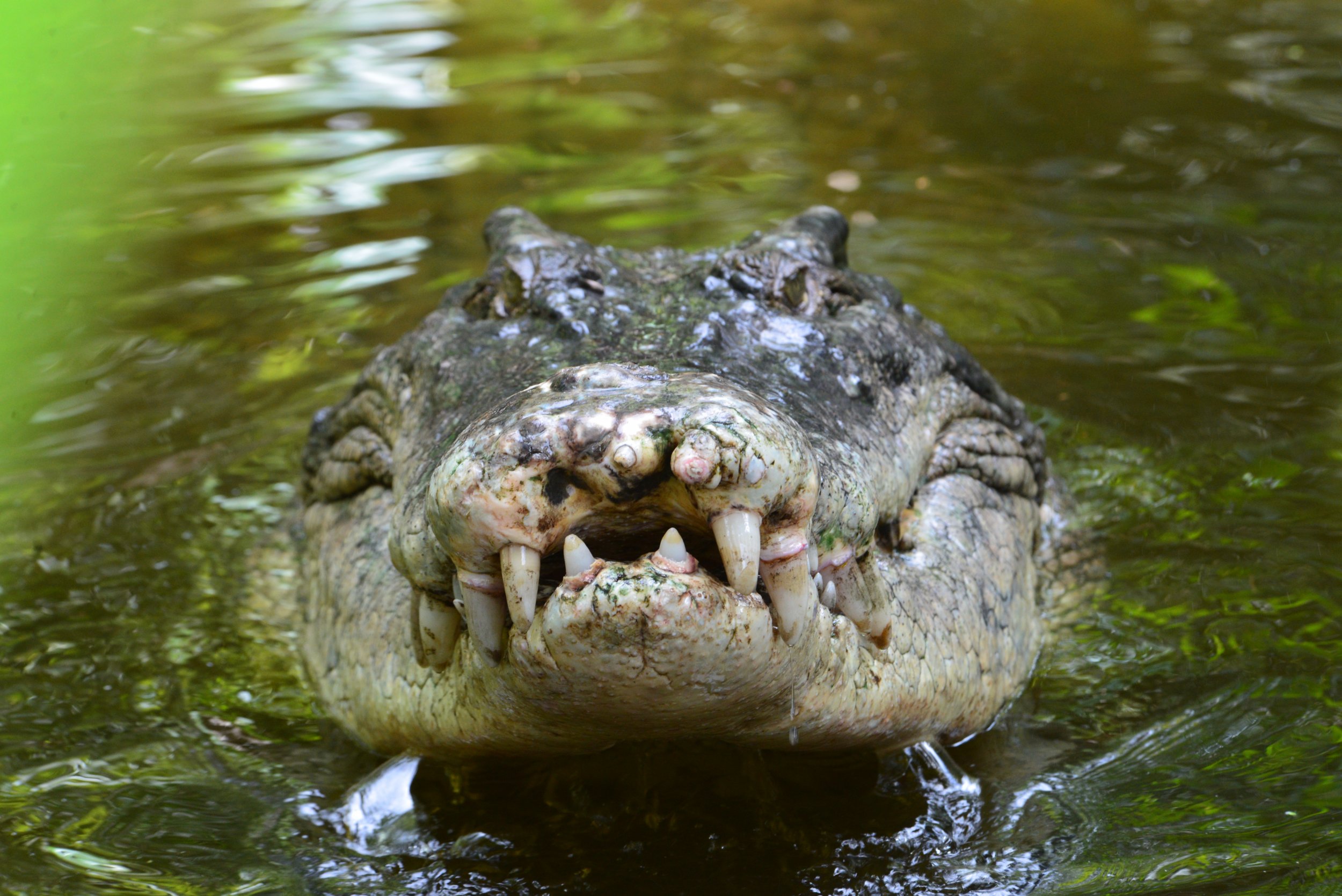 Park rangers in Australia's north have finally succeeded in catching a monster, 16-foot crocodile after a decade-long hunt.
Northern Territory Parks and Wildlife rangers had been searching for the crocodile in Katherine, a small town about 200 miles south of Darwin. Rangers found it in the Katherine River, about 37 miles downstream from the town's center. The crocodile is the same length as the average family car.
For years, the crocodile was just a rumor among locals who used the boat ramp. Rangers had set up traps throughout the river after aerial surveys spotted three crocodiles in May. The traps were placed two weeks ago. Ranger John Burke told local publication the Katherine Times it was the biggest crocodile they had caught in years.
"We average a 4.2 meter (14 feet) croc most years, but never this big," Burke said. "Capturing most crocs downstream makes it less likely we'll find any closer to the Katherine town. Although this is the biggest we've caught in the Katherine River, there are bigger ones out there that come up from the Daly River.
"Even though it is dry season, crocs are around. They are always moving around regardless of the temperature. The population is growing. Stay vigilant."
Fellow ranger Chris Heydon said they need to sedate larger crocodiles. "When they are this big we just sedate them, so there is no chance of us getting chomped," he said.
Heydon and Burke estimated the crocodile to weigh more than 1,300 pounds and be about 60 years old.
According to the Sydney Morning Herald, a 21-foot saltwater crocodile was caught in the Mary River in 1974. The animal was killed and beheaded with an axe. It is rare for saltwater crocodiles to grow larger than 16-feet inland.
Northern Territory Parks and Wildlife did not immediately respond to a request for comment.
Last month, an Australian man's pet crocodile in the Northern Territory ate his beloved dog after it spent a decade tormenting the reptile.
Over the past decade in Adelaide River, Pippa, a golden terrier, who was also known as "Dumb Blonde," had been running at Casey the crocodile and scaring her back into the water. After ABC News reported on the dog's antics last year, guests sometimes even gathered to watch the pooch perform the dangerous trick.
In a video posted to Facebook, Pippa can be seen running toward the crocodile, but this time Casey chomped down on the dog and dragged her into the water, while bystanders could be heard screaming and swearing in terror.