Ranked: The 20 Best Superhero Movies of All Time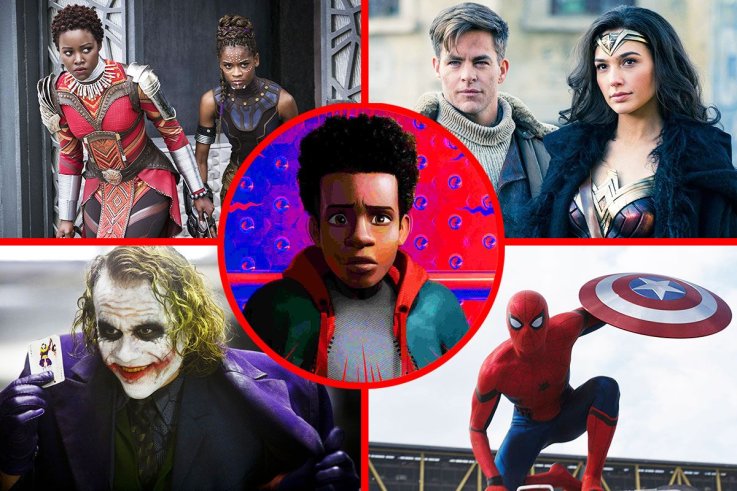 Although it feels like they've been around forever, Hollywood was pretty late to catch on to the power of the superhero movie. For the first half of the 20th century, they were mostly relegated to Saturday film serials, which like comic books themselves, were seen as low-budget entertainment for kids.
Richard Donner's 1978 movie Superman changed all that. The smash hit was the first to take superheroes seriously, and star Christopher Reeve became the square-jawed, all-American superhero prototype which would dominate the genre until the end of the century.
For some time, the superhero movie would remain tied to its pop-art comic book origins, often featuring wacky humor and archetypal heroes and villains. This tongue-in-cheek approach often hindered their success—the campy humor of 1997's Batman & Robin was critically mauled, and caused the franchise to lay dormant for almost a decade.
The dawn of the 21st century saw superheroes take on darker, more complicated character aspects. When Batman returned to the screen in 2005's Batman Begins, Christian Bale's brooding portrayal couldn't have been more different to the previous cinematic outing.
The subsequent two movies in the trilogy, The Dark Knight (2008) and The Dark Knight Rises (2012), only fueled public demand for this new breed of tortured superhero, who could now perform jaw-dropping physical feats with the aid of much-improved special effects.
There was plenty more of this kind of superhero on the way. The Marvel Cinematic Universe launched in 2008 with Iron Man, and has since raked in over $17 billion at the worldwide box office. Their movies are often critical as well as commercial successes; the recent success of Black Panther shows that comic book adaptations can explore real-world social issues as well as fantastical landscapes and epic battles.
Now seen as a guaranteed money-maker in financially uncertain times, superhero franchises look like they'll be swooping into cinemas for years to come. 2019 will see the return of Captain Marvel and Spider Man, as well as the plethora of superheroes who frequent the Avengers franchise.
Looking at data from critical aggregation websites Rotten Tomatoes and Metacritic, as well as user-submitted reviews from Rotten Tomatoes and IMDb, we've made a list of the 20 best superhero movies ever made.