Ranked: 2018's Best-dressed Celebrities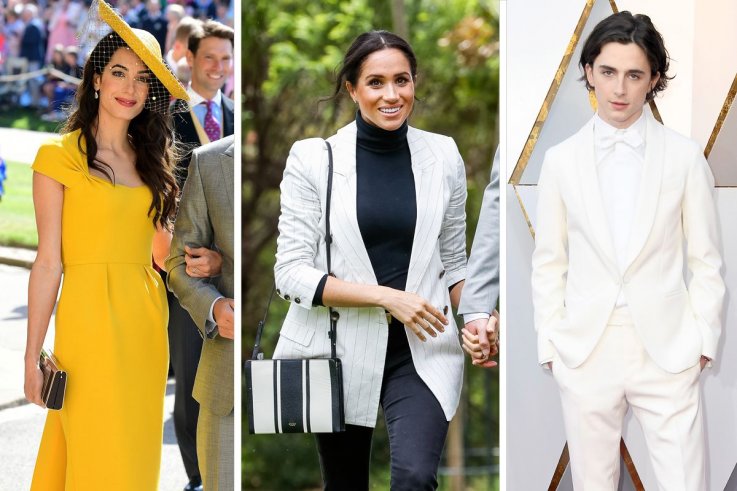 It has been a great year for celebrity fashion. Taking a cue from the runway, which has increasingly seen desegregation between menswear and womenswear, 2018's red carpet saw a number of women looking dashing in exquisitely tailored suits, and men daring to be more expressive with color and pattern. Celebrity style has never seemed more diverse, or adventurous.
A few people, in particular, have wowed the public with their style choices. The most scrutinized is Meghan Markle, who became Duchess of Sussex in May this year on her marriage to Prince Harry. She did so in a stunning wedding dress designed by Clare Waight Keller, artistic director of the fashion house Givenchy, and since then has gone on to impress with her diverse sartorial choices on her many royal appointments since.
Amal Clooney, the human rights barrister married to George Clooney, was also a style favorite. She wore an adventurous half-gown, half-trouser suit outfit to the Met Gala in May, following it up with a stunning yellow Stella McCartney dress to Meghan and Harry's wedding, cementing her place as an icon of grown-up style.
This year was great for menswear. Actor Timothée Chalamet caused style magazines to swoon with the white Berluti suit he wore to the Oscars in March, and continued his winning streak throughout the year, serving a number of sharp, adventurous menswear looks. Actor and musician Donald Glover also took the suit in exciting new directions, wearing orange to the Black Panther premiere in January.
The persistent Instagram influence continued into 2018. Models who propelled themselves to fame largely on the platform, such as Bella Hadid and Emily Ratajkowski, were a strong presence on the red carpet and wore the best examples of the colorful, vintage-inspired style much-loved by twenty-somethings.
We've picked the 50 most stylish celebrities of 2018, ranking them in order of how well-dressed they were this year. From a 5-year-old prince to and 70-year-old model, these are our best dressed of 2018.