Ranked: The 25 Highest Grossing Movies of 2018 at the U.S. Box Office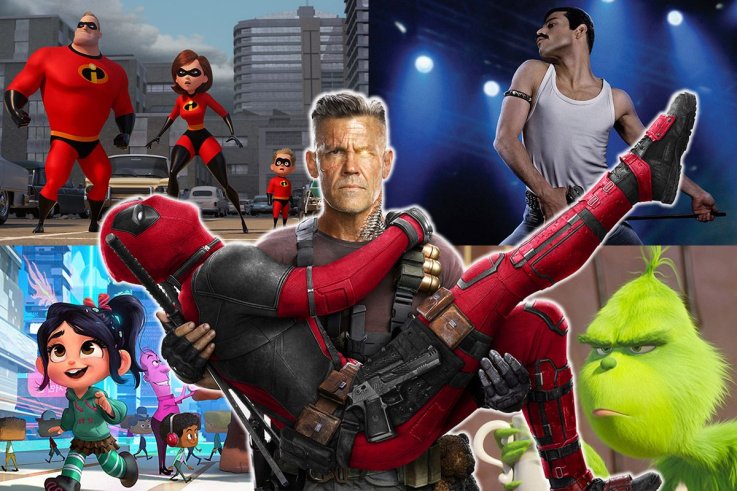 2018 was a year of box office surprises. First of all, the gloomy trend of 2017's low ticket sales was bucked. This was predictably due to superheroes and franchises, sure, but also thanks to a few surprise hits that nobody quite saw coming.
The February release of Marvel's Black Panther made over double the amount predicted on its opening weekend, according to the BBC. It would go on be the year's highest-grossing movie at the U.S. box office.
A couple of months later, Marvel would find another hit on their hands with the release of Avengers: Infinity War. Costing up to twice as much as Black Panther to make, it actually grossed less at the U.S. box office. However, it was a massive overseas hit, and became one of only four films that have broken the $2 billion mark. The latest successful installments of The Incredibles, Deadpool and Jurassic World show that franchises continue to do well for Hollywood.
Read more: The best movies of 2018, according to critics
Another surprise smash was dystopian horror flick A Quiet Place. Directed by The Office alumnus John Krasinski, and starring him and his real-life wife Emily Blunt, the $17 million production made a very impressive $340 million worldwide gross. Other low-budget horror flicks, including The Nun and Halloween, pulled off a similar trick this year.
Although most recent rom-coms have proved to be box office poison, Crazy Rich Asians managed to pull off a $236 million worldwide haul on a $30 million budget, proving that both romance and a non-white cast aren't as much as a risk as studios may think.
Slightly offbeat musicals proved to be another unexpected triumph in the form of A Star is Born and Bohemian Rhapsody, both of which made many times their budget at the box office. Bohemian Rhapsody was a success despite being panned in the press, a feat that superhero moneymaker Venom had pulled off in October.
Using data from Box Office Mojo, we've counted down 2018's biggest cinematic smashes, by how much money they made at the U.S. box office.