Ranked: The 50 Best Anime Movies, According to Critics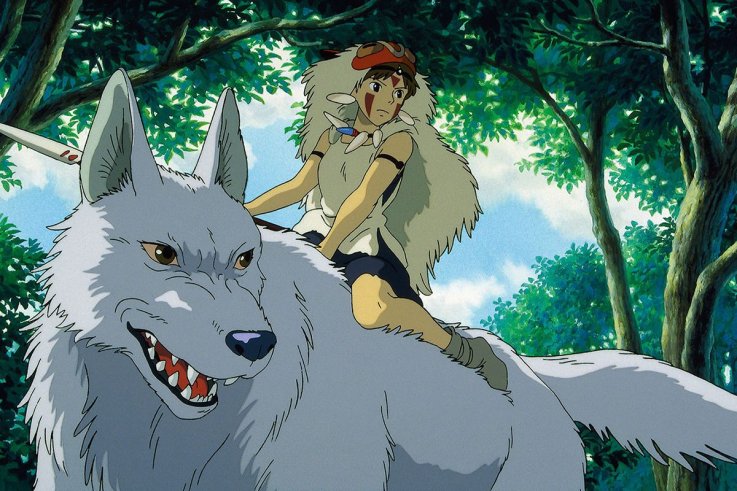 Anime—the catch-all word that, in English, refers to the Japanese animation tradition—is a little difficult to define. Japan has been producing animation since the turn of the 20th century, and, like animation from the West, there's a huge variety of styles, themes and genres across anime's history.
However, Japanese animation does tend towards certain traits which have become well-known to Western audiences. It was 2002's fantasy drama Spirited Away, the story of a young girl who wanders into a strange world inhabited by talking frogs, hungry ghosts and ruled over by a sly witch, which brought anime to mainstream attention, even winning an Academy Award for Best Animated Feature.
The movie, directed by master animator Hayao Miyazaki and produced at the famed animation group Studio Ghibli, encapsulates the surreal, fantastical themes, moral ambiguity, brain-bursting creativity, strong female characters and rich visual style which many people now associate with anime.
Outside of Studio Ghibli, which relishes these imaginative, surreal fairy tales, anime has also tackled densely-plotted science fiction dystopias in movies such as Akira and Ghost in the Shell. Meanwhile, directors such as Satoshi Kon were spinning dark, psychological tales of troubled women, which had more in common with Hitchcock than Disney.
Evaluating anime's long history through the lens of Western film criticism certainly has flaws. English-language critics were embarrassingly slow to appreciate, or even engage with, movies coming out of Japanese animation studios.
On reviewing 1988's Japanese war animation Grave of the Fireflies as late as 2000, legendary critic Roger Ebert was shocked—"[It] is an emotional experience so powerful that it forces a rethinking of animation," he wrote. "Since the earliest days, most animated films have been 'cartoons' for children and families." His baffled response speaks volumes about the prevailing attitudes of Western critics at the time, who were unaware that in Japan, cartoons were certainly never just for kids.
This kind of reception means that there are plenty of early anime films which critics missed the first time and are waiting for a re-release so they can enter the English-language cultural canon. This list favors newer movies, which are ever more likely to be given wide release and critical attention in Western media. Think of this as an entree into Japanese animation, rather than a comprehensive list.
Using data from critical review aggregation websites Rotten Tomatoes and Metacritic, as well as user-submitted reviews from IMDb, we've listed the 50 best anime feature films, according to critics.