Ranked: The 50 Best Scary Movies to Watch This Halloween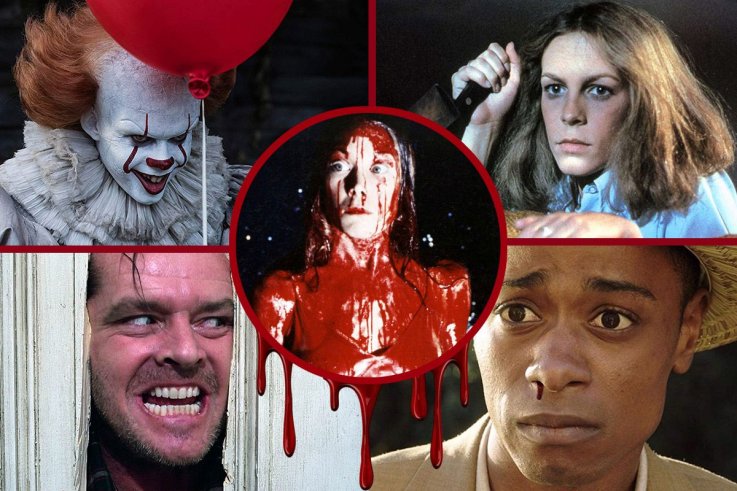 What makes a horror movie scary? To some extent it's a matter of personal (dis)taste. Some people are scared of clowns, while other people go weak at the sight of blood. Horror films and Halloween go together like liver with fava beans and a nice Chianti.
Halloween is a season of nostalgia, a chance to revisit the rituals of pumpkin carving, telling ghost stories and trick-or-treating that delighted us as children. Feeding into this nostalgia is the new Halloween release, a sequel to the 1978 film that set the template for slasher-on-the-loose scary movies.
Forty years after its first installment. Jamie Lee Curtis, who played the terrorized babysitter in the original, is back to face off with killer Michael Myers. And despite the addition of some modern elements, like two true-crime podcasters who try to understand Myers' insanity, the movie follows the template of suspense the first installment perfected.
The masked lunatic Myers is just one of a number of horror movie characters that have become fuel for our collective nightmares. From Pennywise standing by the roadside with a balloon in It, to the shadow of Nosferatu's fingers creeping along the wall, they do what horror movie antagonists do best—hit us with a scare on a purely gut level.
Because horror movies play to something beyond our rational brain and into our subjective emotions, it's a notoriously hard genre to judge critically. Quite often a horror movie that is loved by critics is hated by audiences, and vice versa.
To reflect this, we've used scores from critic review aggregation sites Metacritic and Rotten Tomatoes, as well as reviews submitted by users of Rotten Tomatoes, IMDb and Amazon. Weighting the audience reviews more heavily (it's visceral audience reaction that is crucial to horror movie success, after all), we've ranked the fifty greatest horror movies ever made—just in time for Halloween.