Ranked: Angelina Jolie's Best (and Worst) Movies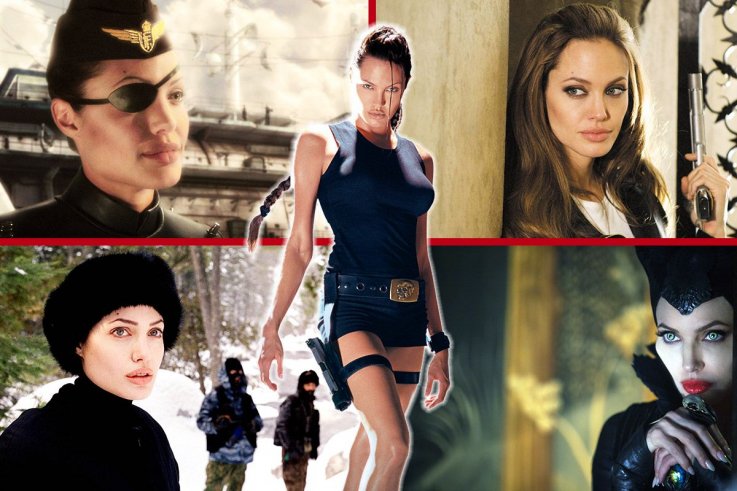 As the L.A. daughter of two actors, one of whom was A-lister Jon Voight, it was almost inevitable that Angelina Jolie would become a movie star. But Jolie has carved out a level of fame in which the Hollywood machine plays a secondary role, bent to her own unique brand of star power.
From the outset, Jolie was as far away from Valley Girl as they come, studying embalming as a teen and eventually marrying her first husband, Jonny Lee Miller, in a white t-shirt with his name written on in blood. These goth tendencies were evident in the dark, psychologically complex characters she was cast as, such as drug-addicted supermodel Gia Carangi in 1998's Gia and a charismatic sociopath in 1999's Girl, Interrupted, for which she won an Academy Award.
It was also evident in her colorful personal life. In 2001, Rolling Stone paid a visit to Jolie and her then-husband, actor Billy Bob Thornton, and described the framed art painted in Jolie's blood on the walls.
At that time, she'd just become a bona fide action star thanks to her lead role in Lara Croft: Tomb Raider, graduating from smaller projects into mega-stardom. The Rolling Stone article describes her as perplexed by the promotional machine and the strangeness of fame. "I haven't adjusted my life that way," she says.
Yet she was to become even more of a national obsession in 2005, when she starred in the conventional rom-com Mr. & Mrs. Smith. But it wasn't the film which caused the press meltdown, but her off-screen romance with her movie husband, Brad Pitt. The couple soon confirmed their romance, which would blossom into a 12-year relationship before they split in 2016.
During this time, she stepped back from being a conventional A-lister, becoming a mother of six, embarking on humanitarian work and directing her own movies. However, she did recreate her goth persona to commercial ends for her role as the powerful fairy Maleficent, a role she is due to reprise in a 2020 sequel.
Using data from critical review aggregation websites Rotten Tomatoes and Metacritic, as well as user-submitted reviews from IMDb, we've ranked all of the movies from Jolie's unique career, from worst to best.