Ranked: The Best American Cities for Vegans and Vegetarians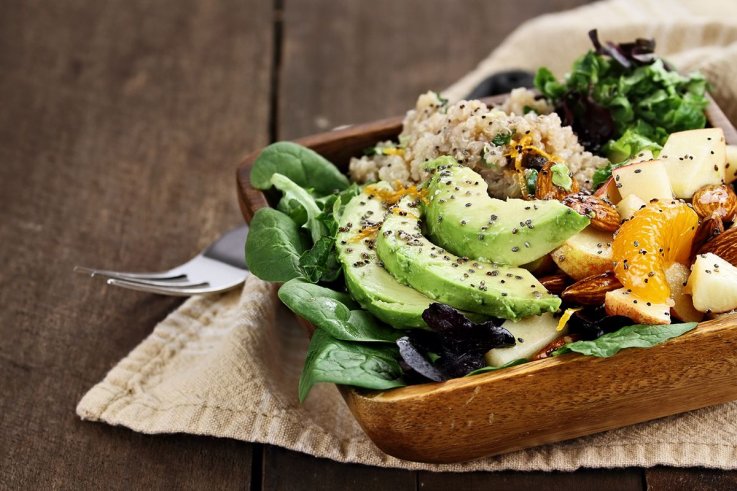 Joaquin Phoenix is one. So is Ellen DeGeneres. Moby has been one for over 30 years. And now it's more likely than ever that your next-door neighbor, office workmate or your Tinder date will turn out be vegan too.
Although the percentage of vegans in the U.S. remains small, a recent Gallup poll shows that numbers are slowly inching upwards. In July 2018, three percent of people considered themselves to be vegan, up from two percent in 2012.
And although there's still a huge majority of people who don't consider themselves strictly vegan or vegetarian, awareness is growing of the environmental and health benefits of eating more vegetables.
The Gallup poll found that sales of plant-based food grew by more than eight percent in 2017, with sales exceeding $3.1 billion last year.
Still, some cities are better than others when it comes to providing meat alternatives. Personal finance website WalletHub compared the 100 largest cities in the U.S. to see which provided the best environment for vegans and vegetarians.
As well as looking at the sheer number of food options available, they also ranked affordability, accessibility, quality and lifestyle for meat-free living in each city.
Unsurprisingly, New York City came out on top overall, and also clinched first place in the juice and smoothie bars per capita and most salad shops per capita rankings.
Portland, Oregon, took second place, while Orlando came third overall. Scottsdale, Arizona, came top in a number of subcategories, including highest percentage of restaurants serving vegan and vegetarian options.
Baton Rouge, Louisiana came out at the very bottom of the rankings. Laredo in Texas also did poorly in some aspects, including having the fewest salad shops and the lowest percentage of restaurants serving vegetarian options.
Using WalletHub's data, we've counted down the fifty most veggie-friendly major cities in America, from New York to Mesa.