Ranked: The Best (and Worst) U.S. Cities for Single People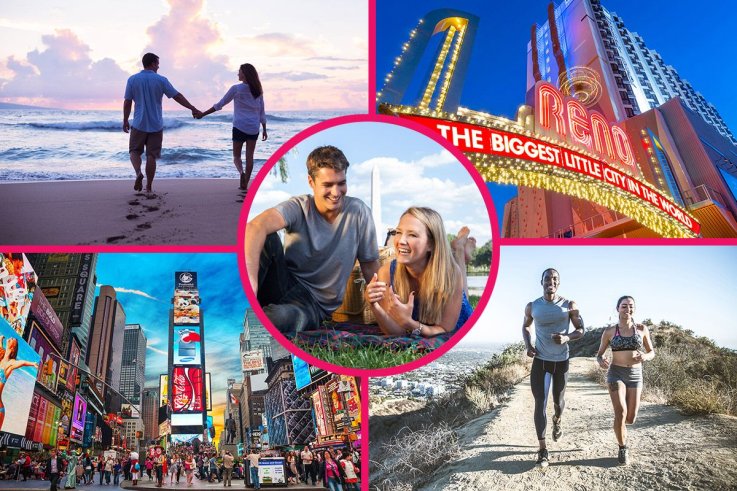 America has a record amount of unmarried adults. According to the latest U.S. census, 45.2 percent of over-18s are divorced, widowed or never married, the highest number in history. This ever-expanding dating pool, along with the plethora of dating apps now available, means we have more dating options than ever before.
Each American city has its own pros and cons when it comes to searching for love. Personal finance website WalletHub has looked at 34 key economic and social indicators in over 180 U.S. cities, to see which provide the best conditions for singles as they play—and hopefully win—the dating game.
Wallethub has grouped the indicators into three categories. 'Economics' looks at the cost of living—and loving— in each city; while 'Fun and recreation' is all about each city's range of restaurants, bars and other date-worthy attractions. The third category, 'Dating opportunities', is the most important as it all about the size of the dating pool.
The survey also takes into account the all-important (for heterosexual daters, anyway) ratio between single men and women in each city.
Dating can be an expensive business, so WalletHub also looked at where savings could be made on regular expenses such as the rent for a bachelor pad and the cost of gym memberships and beauty salons to make sure you look good in your Tinder profile.
When it comes to dating opportunities and fun and recreation, large cities do well thanks to the sheer number of singles to mingle with and the range of places to go and things to do, but they tend to be marked down for their high rents and expensive bars and restaurants.
Spare a thought for the lonely hearts in Brownsville, TX. The mid-sized city was ranked the worst place to be single, with low scores for both dating opportunities and fun and recreation.
Using WalletHub's data, we've listed the 30 best and 10 worst cities for singles, plus ten other cities in between that stood out in the rankings.