Ranked: Best Beaches in the World According to Travel Experts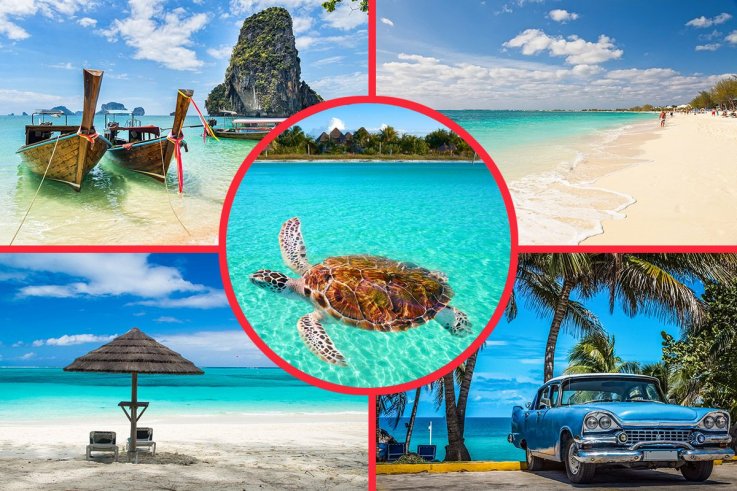 A secluded cove on a Greek island, home to a rusty shipwreck, has been voted the best beach in the world in an annual survey.
Flight Network, a Canadian travel agency, compiled a list of the world's top beaches, after consulting over 1,000 travel journalists, editors and experts. They ranked the beaches primarily on the number of votes each one received.
The beaches were further sorted after the panel considered their untouched beauty, remoteness, atmosphere, accessibility, sand and water quality, annual days of sunshine, and average annual temperatures.
This year's winner was Shipwreck, or Navagio Beach, on the Ionian island of Zakynthos. The ultra-secluded beach is surrounded by golden cliffs, meaning it's only accessible by boat. This hasn't stopped the beach from becoming popular with tourists, particularly after it was featured in the 2016 South Korean TV drama Descendants of the Sun.
Navagio Beach is notable for being the final resting place of the freightliner MV Panagiotis. The ship was built in Scotland in 1937 and saw decades of service before she ran aground at the beach in 1980.
Australia's Whitehaven Beach seized second place in the rankings. Only accessible by helicopter or seaplane, the beach is noted for its dramatic whirls of white sand emerging from turquoise waters. Hidden Beach, in the Philippine municipality of El Nido, came in at third place.
Honokalani Beach, in Maui, was deemed the best beach in the U.S., coming in 19th place worldwide. The small volcanic, black sand beach is considered sacred by the Hawaiian people, and the area features Hawaii's largest known temple, as well as natural features like lava caves, stone arches, blowholes and lava tubes.
"This year's list is really going to surprise people," said Bobby Heard, a Marketing Director at Flight Network. "Of course you'll see some favorites but we wanted to push the boundaries even more than last year, going so far as to highlight amazing beaches that are barely known even in the travel industry."
From Hawaii and Thailand to Iceland and Northern Ireland, these are the 50 best beaches in the world according to Flight Network's research.