Ranked: The Best Christmas Movies of All Time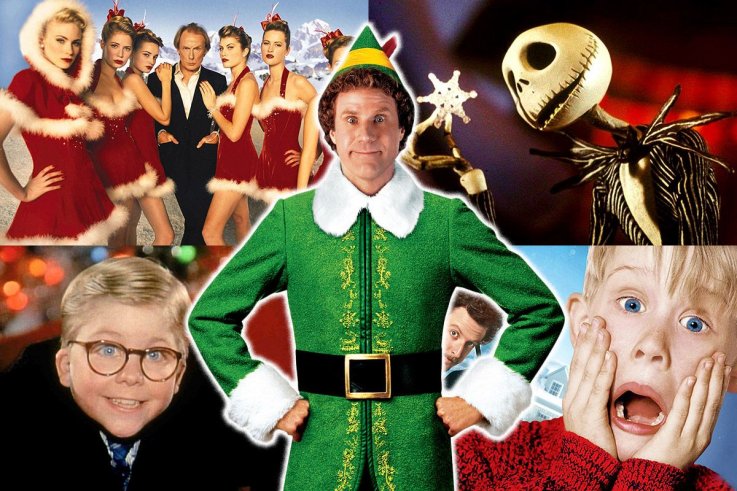 Alongside gift-giving and eating, watching a Christmas movie is one of the great bonding activities of the holidays. As well as providing a soothing couple of hours without the pressure of entertaining anyone, they serve to retune everyone to the Christmas spirit, which is easily forgotten in the stresses of the season.
Christmas movies have their own value system. They don't have to be good in the way that we usually demand films to be, but rather their success is judged on how well they can entertain audiences of all ages, while successfully hitting us in a sentimental sweet spot associated with the holiday season.
Many Christmas favorites are much-loved oldies, showing that the formula for a good Yuletide movie has never needed much of an update. Charles Dickens' 1843 novella A Christmas Carol remains a popular tale; according to the British Library, it is the most filmed story of his entire catalog.
There are films that operate on the boundary between Christmas movies and regular movies, as demonstrated by the famously heated dispute over whether Die Hard qualifies as a Christmas movie or not. While it unfolds during a Christmas party, the violent, action-led plot make some doubt whether it can really be classed alongside movies such as A Christmas Carol or The Snowman.
Not even the people who made Die Hard can agree. The film's star Bruce Willis firmly stated that it is not a Christmas movie, but screenwriter Steven E. de Souza told The Washington Post: "If Die Hard is not a Christmas movie, then White Christmas is not a Christmas movie."
Read more: The Best Hallmark Christmas Movies
We find in de Souza's favor, and have included Die Hard in our list of Christmas classics. Using data from critical review aggregation websites Rotten Tomatoes and Metacritic, as well as user-submitted reviews from IMDb, we've made a handy holiday list of the best Yuletide movies ever made.