Ranked: The Best Hallmark Christmas Movies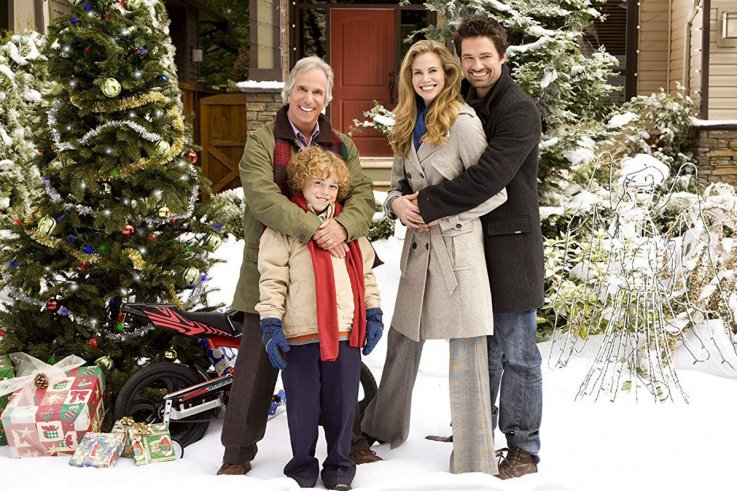 Christmas movies exist in a cozy, snow-dusted world of their own, blissfully suspended from any of the usual critical judgment. They should help you bask in the warm holiday spirit, regardless of how annoying you find your actual family Christmas. For that they need to be sentimental, entertaining and magical—and little else.
Hallmark, the greeting card company-turned-production house, has the Christmas movie formula down to a tee. They started their Hallmark Hall of Fame anthology series in 1951, producing hundreds of television movies over the decades, before launching their Hallmark Channel in 2001.
Although popular all year round, the Hallmark Channel is most associated with its annual Countdown to Christmas. From October to December, it plays a selection of holiday movies and other original programming to get America into the Christmas spirit. Last year, 72 million people tuned into the Countdown, according to Hallmark, and it also ranked as the highest-rated cable channel for women aged 25 to 54 during the holiday period.
The channel's original Christmas content has proved to be so popular that Hallmark has commissioned 36 new holiday movies this year, up from 21 in 2017. That's surely enough to keep even the most Christmas-obsessed viewer occupied this winter season, but diehard fans can access even more at Hallmark's own on-demand streaming service, rebranded last year as Hallmark Movies Now.
But if you're on the hunt for Hallmark's all-time classic TV movies, it can be hard to know where to look. As they show on TV rather than in cinemas, they don't often receive critical attention in the press. And let's face it—Hallmark movies need to be judged with different criteria to regular movies, as they have a purpose that is pretty far removed from that of mainstream filmmaking.
Read more: The Best Christmas Movies of All Time
We've gathered reviews from IMDb and Amazon users, to see which Hallmark Christmas movies were the biggest crowd-pleasers. Their archives reveal some surprises, such as appearances from critically acclaimed actors Naomi Watts and Joely Richardson. The movies take the viewer from the trenches of World War II to small-town Alaska, but always end up exactly where you want to be on Christmas—in the warm, cheesy embrace of a happy-ever-after ending.