Ranked: The Best Heist Movies, According to Critics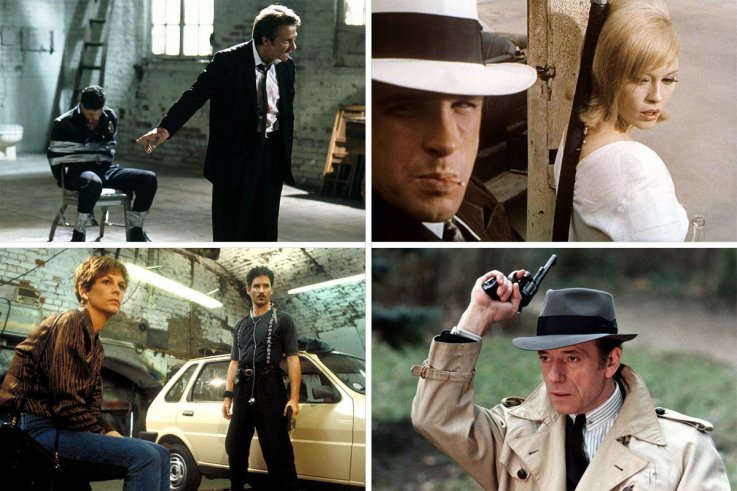 Heist movies tend to follow a fairly strict formula: A group of people want to steal something, and they'll let nothing get in their way. By all rights we should be tired of this setup, but a number of new heist movies released in the last few months have shown that there's still new twists to be had in the tale.
Perhaps the most acclaimed of these new thrillers is American Animals, a retelling of the bizarre true story of a theft of rare books from Transylvania University in Lexington, Kentucky in 2004. Directed by British newcomer Bart Layton, The Guardian called it "teeth-clenchingly exciting."
Hot on American Animals' heels came Museo, in which Gael Garcìa Bernal stars as the mastermind behind a plot to steal Mayan artifacts from the National Museum of Anthropology in Mexico City—again, based on a true story. And like American Animals, it received rave reviews when it was released in September.
If that wasn't enough heist action, September also saw the first festival screening of Widows, the Steve McQueen-directed movie which stars Viola Davis as one of a group of widows forced to finish a job botched by their robber husbands. It's not in theaters until November, but early reviews suggest it's certainly one to look forward to.
Attempting to jump on the bandwagon (or into the getaway car), Brit flick King of Thieves recreates a 2015 real-life robbery, by a group of elderly men in London, of what was believed to be up to £200 million worth of goods. Starring Michael Caine as one of the aged robbers, the movie was released in the U.K. last month, but to pretty poor reviews.
All these movies have a high bar when it comes to the heist movie canon. Using data from film review aggregation websites Rotten Tomatoes and Metacritic, we've ranked the fifty heist movies that escaped with our collective hearts.