Ranked: The Best Movies of 2018, According to Critics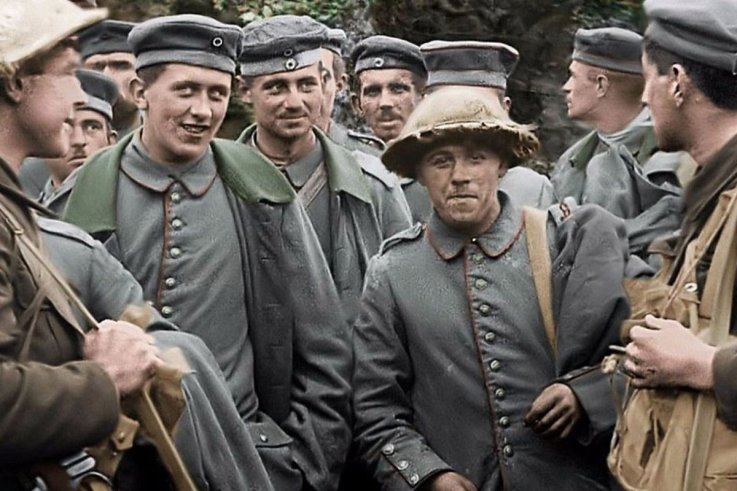 If 2018 is remembered for anything, other than A Star is Born's "I just wanted to take another look at you" line, it might be as the year many long-held Hollywood myths were upturned.
After years of mainstream studios mostly hiring majority-white casts, it was often films with predominantly non-white actors which were raved over by audiences and critics alike. Black Panther led the charge in February, quickly becoming the top-grossing superhero film of all time in North America.
Crazy Rich Asians became the first mainstream U.S. movie to feature a predominantly Asian-American cast in decades; it wound up grossing many times its budget. Spike Lee's BlacKkKlansman and Steve McQueen's Widows were also solid box office successes, hopefully paving the way for more stories from outside white America in 2019.
Read more: The 25 Highest Grossing Movies of 2018
It was also the year of the surprise hit film. A year ago, there was little hope that the fourth iteration of A Star is Born, led by a pop star in real-life career limbo, would be much good at all. In the end, the film made almost $200m at the U.S. box office alone and is surrounded by a strong Oscar buzz, thanks in part to its offbeat, meme-worthy charm.
The similarly over-the-top musical Bohemian Rhapsody, cursed by production problems and a critical mauling, also managed to surpass all expectations, pulling in some $630m worldwide.
One thing, however, was not a surprise—franchises and superheroes continue to be a surefire way for studios to make money. Of the ten highest-grossing movies of the year so far, all fit into one or both of these categories.
The critics took a very different view to audiences, however. Using data from critical review aggregation websites Rotten Tomatoes and Metacritic, as well as user-submitted reviews from IMDb, we've found the twenty best-reviewed movies of 2018 (and only two of them feature superheroes).