Best Spy Movies, From Bourne and Bond to 'Mission Impossible' and Beyond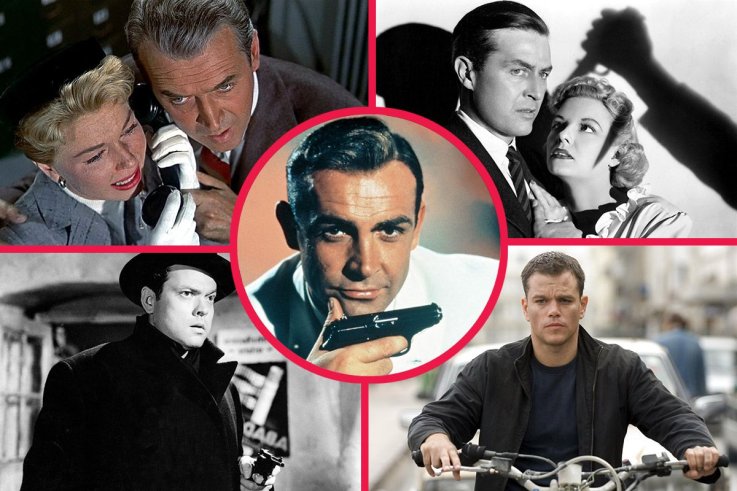 Mission: Impossible—Fallout was the sixth movie in what is now a decades-old franchise starring a not exactly universally popular actor. So it was a surprise to many when it was released in July to rave reviews and box office success, reigniting not only a franchise, but also audience interest in what seemed to be a dying genre—the spy movie.
Spy movies date back to the dawn of cinema, with silent era British flicks about the lurking danger of German agents during World War I. Given the strong tradition of British spy literature, it's not surprising that the best early espionage movies came from the U.K., including a number of pre-Hollywood Hitchcock classics like 1938's The Lady Vanishes.
After a brief inter-war reprieve, Germans returned as the villains of the spy movie during World War II, and this time, the Americans were joining in. To Be or Not to Be even had the Nazis outwitted by a troupe of actors-turned-agents led by a canny Hitler impersonator.
However, the genre truly came into its own during the Cold War. The real-life atmosphere of skullduggery and double-crossing proved to be ample inspiration for directors in the 1960s.
The era birthed the most famous cinematic spy of all time, James Bond, and saw a number of successful adaptations of John le Carré novels. By then, the Russians had supplanted the Germans as the enemy of choice.
But after the fall of the Wall and the break-up of the Soviet Union, this fervor for espionage largely evaporated. The world no longer seemed so cleanly divided into good and evil in the way that James Bond movies had presented it, and counterculture movements had made audiences more aware that secret government forces weren't always worth cheering for.
That era has a major exception—True Lies, the 1994 comedy starring Arnold Schwarzenegger as a spy who struggles to balance his duties with his family commitments. The movie was a box office smash, and heralded a new trend for spy movies, away from high stakes plot twists to lighter, comedy-driven stories. The 2000s saw the parody spy movie arrive with full force, as Austin Powers and Johnny English took center stage to mock the campy golden-age British spy movies.
Now, after a lull in serious spy movies, new TV productions such as The Americans show that there's an appetite for more complex, morally ambiguous portrayal of spies than the daredevils of the 1960s. This, combined with the continued success of Daniel Craig-era Bond, as well as Tom Cruise's recent box office feat, suggests that there could be a new lease of life in store for the spy movie.
Using data from movie review aggregation websites Rotten Tomatoes, Metacritic and IMDb, we've counted down the fifty most critically acclaimed spy movies ever made, from Bond to Bourne.
Newsweek has affiliate partnerships so if you make a purchase using our links, we may earn a share of the sale.