Ranked: The Best True Crime Documentaries and Docuseries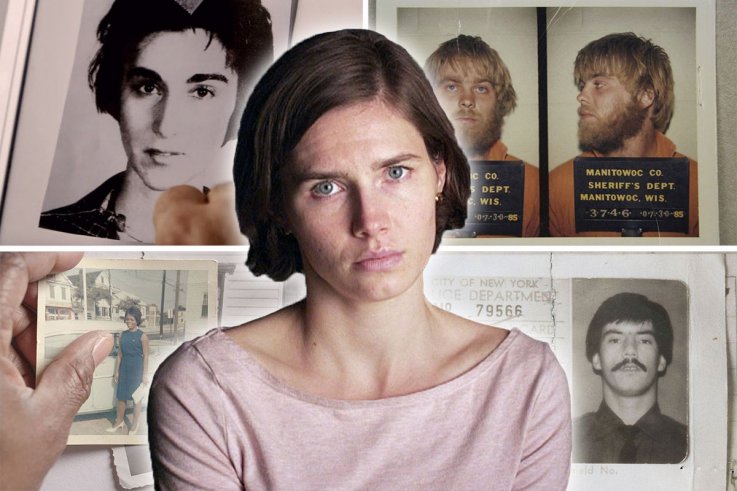 From Making a Murderer to the Serial podcast, it seems as though most of the breakout series of the last few years have been exploring real-life crime stories.
The rise of podcasting is a much-noted driver of the new thirst for true crime stories; long-running podcasts like Casefile, as well as stand-alone series like Dirty John and Dr. Death, have captivated true crime fans, as well as making new converts to the genre.
The current popularity of documentary movies, as well as new production companies like Netflix and Amazon who are willing to take creative and zeitgeisty risks, has resulted in a slew of quality on-screen true crime media. And now that streaming services mean that addictive whodunnits can be binged in a single, bleary-eyed session, demand for true crime is higher than ever.
The digital age has also allowed community of fans to carve out space in forums to discuss the latest episodes of their true crime obsessions. In the case of ongoing investigations, this has made the true crime genre somewhat interactive, with fans scrambling to examine the clues in cases the Making a Murderer 's Steven Avery in real time. Sometimes, true crime media has provided new leads in neglected or underworked cases, like the disappearance of the Sydney housewife featured in Australian podcast The Teacher's Pet.
So what's the appeal of a good true crime story? As it turns out, the adage that life is stranger than fiction turns out to be very much true. Which writer could have thought up the strange twists of the 2005 documentary The Staircase, which at one point has you genuinely wondering whether an owl could have been responsible for the death of a successful businesswoman, rather than her manipulative husband.
The cases featured in most true crime media are horrible, grizzly and even downright depressing. But although some crimes are not treated with the sensitivity they deserve by less scrupulous true crime shows, there is an appeal to high-quality true crime media which goes beyond morbid rubbernecking.
The My Favorite Murder podcast is hosted by two female comedians who delight in the strange and surreal crimes they cover, but their fascination is a way of assuming control in a world which predominantly victimises women, as well as raising awareness of predatory behaviour. Their listeners, who are mostly female, have formed a close-knit online community which regularly raises money for Planned Parenthood and rape kit testing.
Meanwhile, filmmakers like Werner Herzog and Andrew Jarecki use true crime to touch the heart of what makes us human, exploring eternal themes of death, desire and justice. True crime also proves the slipperiness of reality, as viewers jump between being convinced of someone's innocence and guilt and back again, sometimes in a single episode.
Using data from critical review aggregation websites Rotten Tomatoes, Metacritic and IMDb, we've found the best true crime feature documentaries and stand-alone docuseries, excluding long-running crime shows like Forensic Files.
Some are straightforward investigations, while others are more creative explorations of criminal deeds, which range from murder to fraud to cult manipulation. If you're a true crime addict looking for their next hit, this list is for you.