Ranked: Brad Pitt Movies, From Worst to Best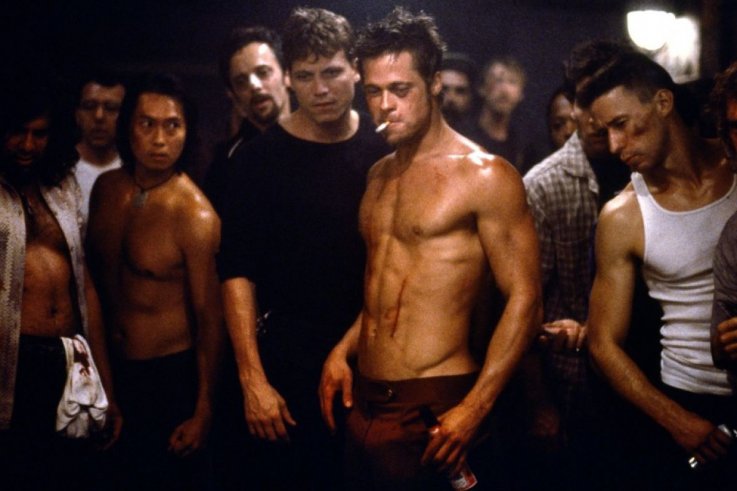 Brad Pitt is the quintessential Hollywood A-lister. He has both star quality and that Midwestern everyman appeal—if the everyman was incredibly good-looking, that is.
Emerging from the Missouri plains and moving to LA in the late 80s, his first big role was as a double-crossing drifter in 1991's Thelma and Louise. Appearing shirtless and in a cowboy hat, he caused a fanbase to grow overnight.
But despite his obvious heartthrob appeal, Pitt chose a number of offbeat roles in his early years, such as a doo-wop guitarist in Johnny Suede and the stoner Floyd in True Romance.
Read more: Angelina Jolie's Best (and Worst) Movies
During the 90s, he cemented his place in Hollywood with a series of dark, cult hits such as Se7en, 12 Monkeys and Fight Club. A high-profile marriage to Friends star Jennifer Aniston caused such fevered speculation that there continues to be new tabloid stories about the pair's relationship to this day, despite their divorce in 2005.
Pitt's personal and professional life intertwined during 2005's Mr. and Mrs. Smith, in which he played Angelina Jolie's husband, falling in love with her on set and eventually becoming her real-life husband in 2014. Their relationship caused tabloid furor, which reached new heights at the birth of their first biological child in 2006. "It is the most anticipated baby since Jesus Christ," a paparazzi boss told AP.
Pitt has continued his A-lister reign throughout the last decade, making prestige projects like The Tree of Life and 12 Years A Slave while starring in more commercial ventures like World War Z and Happy Feet. He's racked up a number of executive production credits on some of the recent years' most critically acclaimed movies, such as Moonlight and Okja.
Despite his recent, much-publicized divorce from Jolie, the 54-year-old actor seems to be reaching a career peak; his upcoming projects include the highly anticipated Quentin Tarantino crime film Once Upon a Time in Hollywood and the Dick Cheney biopic Vice.
Using data from critical review aggregation websites Rotten Tomatoes and Metacritic, as well as user-submitted reviews from IMDb, we've ranked all of Brad Pitt's movies of all time, from worst to best.