Ranked: Cate Blanchett's Best (and Worst) Movies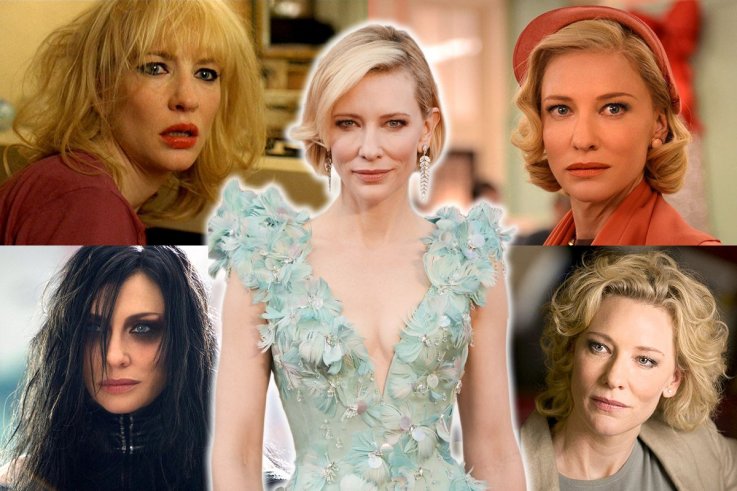 Cate Blanchett is one of the most revered actors in Hollywood; Ben Brantley of The New York Times called her "one of the best and bravest actresses on the planet."
Yet her first ever film role came almost by accident—she was traveling in Egypt on her gap year when she was hired as an extra. Although she found the experience "boring," she moved back to her native Australia to study at the Sydney National Institute of Dramatic Art.
On graduating in 1992, she found immediate success on stage, starring in Oleanna and Hamlet. She made her feature-length movie debut in 1997 with Bruce Beresford's Paradise Road, and gained her first Academy Award nomination the following year for Elizabeth, in which she portrayed Queen Elizabeth I of England.
Critical praise followed for her part in The Talented Mr. Ripley, before she was cast as the royal elf Galadriel in the blockbuster The Lord of the Rings trilogy. She won her first Academy Award in 2005 for her depiction of Katharine Hepburn in Martin Scorsese's The Aviator, becoming the first person to win an Oscar for portraying an Oscar-winning actor.
By now, Blanchett had established herself among the A-list without sacrificing any of her image as a serious actor with a penchant for ethereal, gender-ambiguous roles. For Todd Haynes' 2007 experimental film I'm Not There, she played Bob Dylan in his freewheeling 1960s, earning her yet another Academy Award nomination.
Her career has gone from strength to strength, and she gathered yet more rave reviews and awards for performances in 2013's Blue Jasmine and 2015's Carol. Unlike many other actresses on the cusp of 50, quality work keeps coming. As well as providing her freedom to explore unusual roles, her unique, androgynous appeal means that she seems to be allowed to age into maturity in a way that more sexualized female stars are not.
Her upcoming projects include a starring role in Richard Linklater's Where'd You Go, Bernadette, due for release in 2019. She plays a characteristically thorny part; that of a troubled, agoraphobic mother who mysteriously disappears.
Newsweek has taken a look over Blanchett's stunning career. Using data from critical review aggregation websites Rotten Tomatoes and Metacritic, as well as user-submitted reviews from IMDb, we've ranked all her movies, from worst to best.