Ranked: Every Major Disney and Pixar Animated Movie Since 'The Little Mermaid'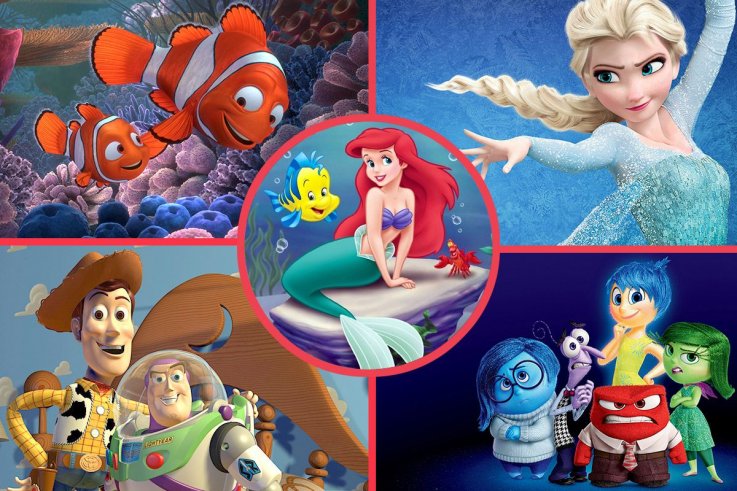 When The Little Mermaid was released in 1989, it was heralded as a welcome return to form for Disney Animation Studios. "Here at last, once again, is the kind of liberating, original, joyful Disney animation that we all remember from Snow White , Pinocchio and the other first-generation classics," wrote Robert Ebert in the Chicago Sun-Times.
Disney had certainly been feeling the pressure to live up to its earlier successes. Following Walt Disney's death in late 1966, the studio was beset by internal struggles as budgets were reduced and creative differences caused animators to jump ship.
The release of The Black Cauldron, a little-remembered 1985 animation feature which bombed at the box office, was seen as a nadir in the company's output. Its failure pushed Walt Disney Feature Animation to near-bankruptcy, and there was doubt whether the company could ever recover.
The Little Mermaid 's success couldn't have come at a better time. The movie earned $84 million at the North American box office, won two Academy Awards for Best Original Song and for Best Original Score, and kickstarted what became known as the Disney Renaissance.
The animation company's subsequent slew of films, including Beauty and the Beast, Aladdin and The Lion King, continued this winning streak throughout the 1990s until the release of Tarzan.
But at that point, there was another player on the scene: Pixar Animation Studios. The young upstart was pioneering new CGI animation technologies, releasing creative movies such as Toy Story and A Bug's Life.
After a few years in the wilderness, Disney made the smart movie of acquiring Pixar in 2006, kickstarting a second resurgence which combines Disney's storytelling pedigree with Pixar's technical ingenuity.
Using data from movie review aggregation websites Rotten Tomatoes, Metacritic and IMDb, we've ranked all the Disney and Pixar movies reelased since The Little Mermaid from worst to best.