Ranked: The Greatest Gangster Movies of All Time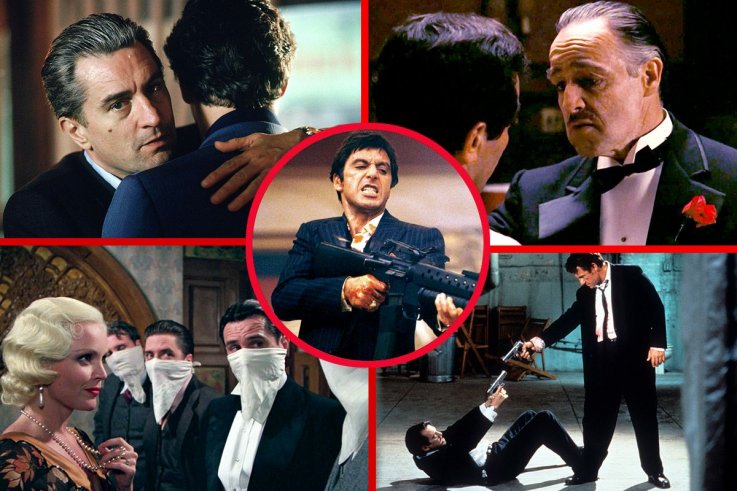 The tradition of the Hollywood gangster movie would be an emptier one without Martin Scorsese. He's directed a number of brilliant crime flicks, recounting the violence and intensity of his early life in Little Italy in works such as Mean Streets and Goodfellas.
Scorsese's fans were happy to hear that his long-gestating gangster movie, The Irishman, was finally purchased by Netflix last year. Due to be released in 2019, it's said to be his most ambitious movie yet, costing over $140m and including almost 300 scenes. It stars his frequent partner in crime Robert De Niro as Frank Sheeran, the real-life hitman for an Italian-American mafia family.
Al Pacino plays Jimmy Hoffa, a trade union leader who vanished in 1975, allegedly at the hands of Sheeran. It's the fourth time that the two actors have starred in a movie together—previous outings have included Heat and The Godfather Part II, so this pairing could well be auspicious.
And as if that weren't enough, Joe Pesci is on board as a mafia don. The actor starred in a number of classic Scorsese flicks, including Goodfellas and Raging Bull. With a pure gangster pedigree like this, hopes are high that The Irishman could turn out to be a mafia masterpiece.
The gangster movie has flourished on screen since the 1930s, when the original Scarface made crime a Hollywood staple on its release in 1932. However, Hollywood censors often muted the on-screen violence, and made sure all the characters' wrongdoings were punished.
So when the strict censorship code was lifted in the late 1960s, gangster movies were invigorated with a new spirit. The golden age of the mob movie was born, helmed by Scorsese and Francis Ford Coppola, whose The Godfather is often labeled as the best movie of all time, of any genre.
Quentin Tarantino picked up the mob mantle in the 1990s, with indie hit Reservoir Dogs and the genre-redefining Pulp Fiction. But gangsters seem to have finally gone out of fashion. There haven't been many truly memorable mob movies since No Country For Old Men and The Departed were released more than a decade ago.
Using data from movie review aggregation sites Rotten Tomatoes, Metacritic and IMDb, we've ranked the most critically-acclaimed gangster films of all time. Who is Gangster No. 1? Find out by joining us on a journey through mob movie history—it's an offer you can't refuse.
Newsweek has affiliate partnerships so if you make a purchase using our links, we may earn a share of the sale.