Ranked: Jake Gyllenhaal Movies, From Worst to Best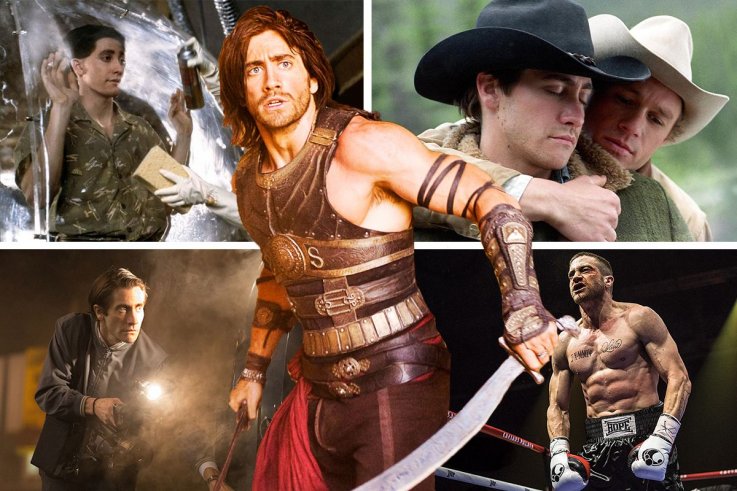 Jake Gyllenhaal made his big screen debut in 1991. Over the following 27 years he's become associated with prestige, offbeat filmmaking. Reviews for his latest movie, the drama Wildlife, suggest it is another example of Gyllenhaal's excellent taste in picking interesting roles.
Wildlife is the directorial debut of actor Paul Dano, and follows the breakdown of a marriage in 1960s Montana. Gyllenhaal, as the unemployed and adrift husband, plays opposite Carey Mulligan's struggling housewife in a film Sight and Sound described as "softly focused on the details that make up the relationships with the people closest to us; the ones that keep us together, those that break us apart."
It's easy to see where Gyllenhaal got his eye for quality. Born to a movie director father and a producer/screenwriter mother, both Jake and his actor sister Maggie were raised within the film industry, and took acting roles as children. Two of their early roles were in movies directed by their father, Stephen Gyllenhaal— A Dangerous Woman in 1993 and Homegrown in 1998.
However, it was the whip-smart, cult classic sci-fi movie Donnie Darko that established Jake as a star on the rise on its release in 2001. He was perfectly cast as a dreamy-eyed teenager plagued by visions of a ghoulish giant rabbit, and the movie was a sleeper hit after its initial struggle to find an audience.
But it wasn't until the release of Brokeback Mountain in 2005 that his career stepped up to A-list. Gyllenhaal's sensitive performance as the cowboy embarking on a forbidden gay love affair was perfectly nuanced, but as with Donnie Darko, the movie was a few years ahead of the mainstream. Despite critical acclaim, Brokeback Mountain lost out on a Best Picture Oscar win to Crash, in what is still regarded as one of the Academy's worst missteps, and Gyllenhaal failed to win Best Performance by an Actor in a Supporting Role.
The Academy wasn't in any hurry to rectify this mistake—Gyllenhaal's brilliant crime drama Zodiac wasn't nominated at all despite rave reviews. And although he's gone on to deliver consistently brilliant performances in movies like Nightcrawler, Nocturnal Animals and Prisoners, the Supporting Actor nomination for Brokeback Mountain remains his only Oscar nod.
Will Wildlife change that? And how does it match up to the rest of Gyllenhaal's filmography? Using data from review aggregation websites Metacritic, Rotten Tomatoes and IMDb, we've ranked all of his movies (except for 2002's Highway, which didn't get enough reviews), from worst to best.
This article has been updated to correct references to Wildlife.