Ranked: Julia Roberts' Best (and Worst) Movies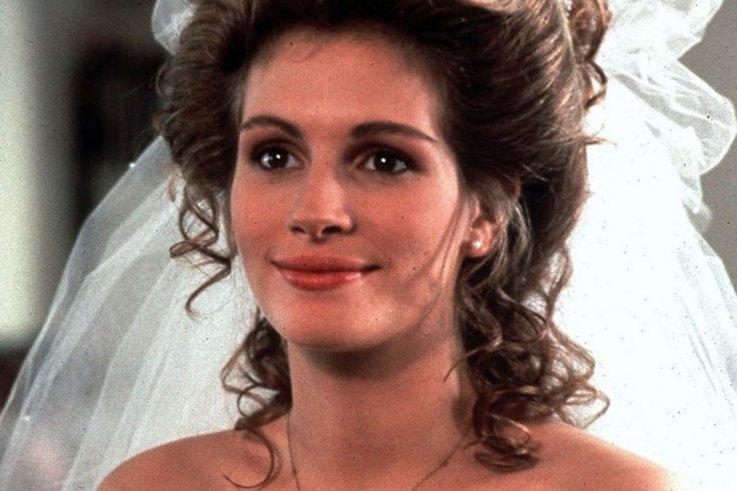 After near-ubiquity during the 1990s and 2000s, Julia Roberts has taken a step back from Hollywood over the last decade. She's still been making movies, but not the mega-smashes she's known for—the 2013 drama August: Osage County registered as a blip as a cultural radar, while 2016's Mother's Day is best forgotten.
In the last few years, Roberts seems to have found her meatiest roles on TV. Her 2014 HBO television film The Normal Heart received rave reviews, and her performance in the new Amazon series Homecoming has been described by The Boston Globe as "excellent—mostly reserved, but a faceted reserve that is fueled by fear and fury."
Although her small-screen excellence is welcomed, this is an unexpected move for a woman who came to epitomize the charismatic Hollywood leading lady. The Georgia native found fame in 1990 playing the carefree sex worker Vivian in Pretty Woman, who finds true love with a rich client. Thanks to her considerable charm and megawatt smile, this deeply problematic movie was transformed into an instant classic.
After starring in a number of middling dramas, she returned to the romcom in 1997 with My Best Friend's Wedding. She finished off her string of 90s romcoms in 1999 with Runaway Bride, reuniting with her Pretty Woman co-star Richard Gere.
Her excellent performance in the 2000 drama Erin Brockovich showed off her acting chops and won her a Best Actress Oscar, as she moved away from romcoms into more prestigious films. She was one of the ensemble cast in Ocean's Eleven, then played an adulterous photographer in the 2004 romantic drama Closer and a socialite in 2007's Charlie Wilson's War.
The end of the 2000s saw a decline in her film quality, reaching a saccharine nadir with Valentine's Day and Eat Pray Love, both released in 2010. Yet, she now seems to be coming into her own as a serious actress; Roberts told the Financial Times that her role in Homecoming allows her greater scope to "stretch" herself as an actress.
We take a look back over Roberts' three-decade movie career, from 1988's Mystic Pizza to her latest movie, 2018's Ben is Back. Using data from critical review aggregation websites Rotten Tomatoes and Metacritic, as well as user-submitted reviews from IMDb, we've ranked all of her movies, from worst to best.