Ranked: Morgan Freeman's Best (and Worst) Movies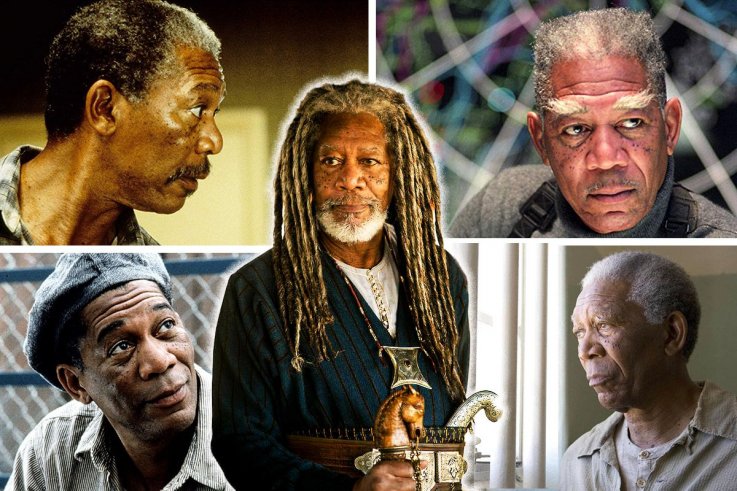 With the possible exception of Tom Hanks, there's nobody in Hollywood who exudes a sense of quiet, paternal warmth like Morgan Freeman. "Freeman has a rare presence on the screen, a specific gravity that persuades us," wrote legendary film critic Roger Ebert. "He never seems to be making things up. He never seems shallow, facile or unconvinced."
This authoritative screen presence is clear from the roles he's landed over his five-decade acting career. The Tennessee native has played numerous police officers, doctors and professors, as well as Nelson Mandela and the President of the United States, a role he will reprise in the upcoming action movie Angel Has Fallen. He has also played God—twice.
He's been nominated for an Academy Award five times, winning Best Supporting Actor in 2004 for his role in boxing drama Million Dollar Baby. As well as receiving critical praise for his acting, he's also a fan favorite, coming third on Forbes' 2014 poll of most trustworthy celebrities. He also stars in two of the top three highest movies of all time as ranked by IMDb users.
Now in his 80s, the actor doesn't seem to be slowing down, although his critical acclaim seems to be waning—his four worst-reviewed films were all made in the last three years. And since the success of comedy-drama The Bucket List, he's coasted through several lame comedies aimed squarely at the post-retirement demographic, including Last Vegas, Just Getting Started and Going in Style.
Alongside this decline in movie quality, his national treasure status was threatened when CNN revealed in May 2018 that eight women had come forward to accuse the actor of sexual harassment and inappropriate behavior in the workplace.
Freeman responded to the allegations: "I would often try to joke with and compliment women, in what I thought was a light-hearted and humorous way. Clearly I was not always coming across the way I intended. And that is why I apologized Thursday and will continue to apologize to anyone I might have upset, however unintentionally."
Ahead of his upcoming movies, Angel Has Fallen and The Poison Rose, we've ranked all of Morgan Freeman's movies, using data from critical review aggregation websites Rotten Tomatoes and Metacritic, as well as user-submitted reviews from IMDb.