Ranked: The Most Disastrous Disaster Movies of All Time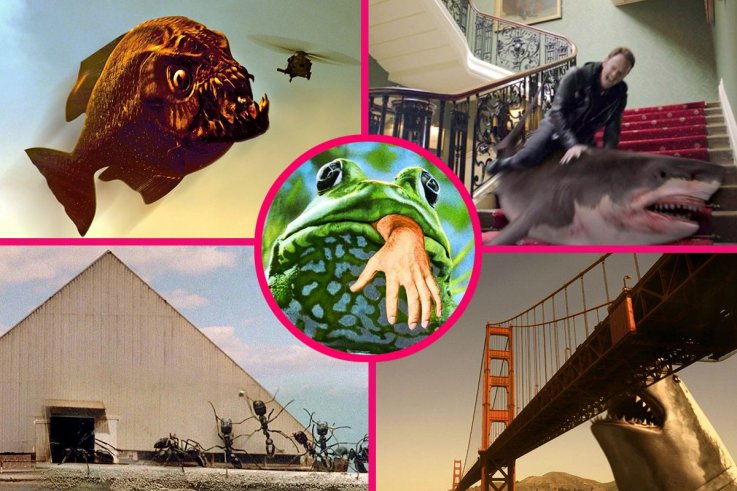 Disaster stories truly flourish on the big screen—a giant, terrifying spectacle of impending doom is far better seen than read about (assuming you escape unscathed from the cinema after a couple of hours).
When they're done well, they're brilliant. Despite chronicling a cheesy love story during a decades-old disaster, Titanic became the defining movie of the '90s thanks to director James Cameron's spectacular grasp of dramatic filmmaking.
Titanic learned from the brilliant disaster flicks that came before it. Roy Ward Baker tackled the ship's demise in his 1958 movie A Night to Remember, focusing on the human relationships that are tested by the catastrophe.
Alfred Hitchcock reinvented the genre in 1963 with The Birds, which turned the dubious premise of being attacked by a murderous flock of birds into something genuinely scary. But it was 1974's The Towering Inferno that came to represent the genre's excellence, thanks to its superb cast and special effects.
However, not all disaster movies can avoid a tidal wave of bad over-acting, implausibility and cheesiness which always threatens to engulf them. Mega piranhas, giant octopuses and mutant rabbits have been the stars of some of the more barrel-scraping disaster movies in recent years.
Often truly disastrous disaster films can subsume entire careers. Actress Tara Reid was on a downward trajectory before she got involved with the terrible Sharknado franchise, but it certainly didn't help her career. She seems to have embraced the questionable brand, even releasing a perfume called "Shark by Tara" (a mix of mint, violet and lemon with blue rose base notes, in case you were wondering).
As awful as Sharknado is, it's far away from being the worst offender. Using data from the online movie review aggregators Rotten Tomatoes and IMDb, we've counted down the most disastrous disaster movies, from bad to really, really bad.