Ranked: The Most Educated States in the U.S.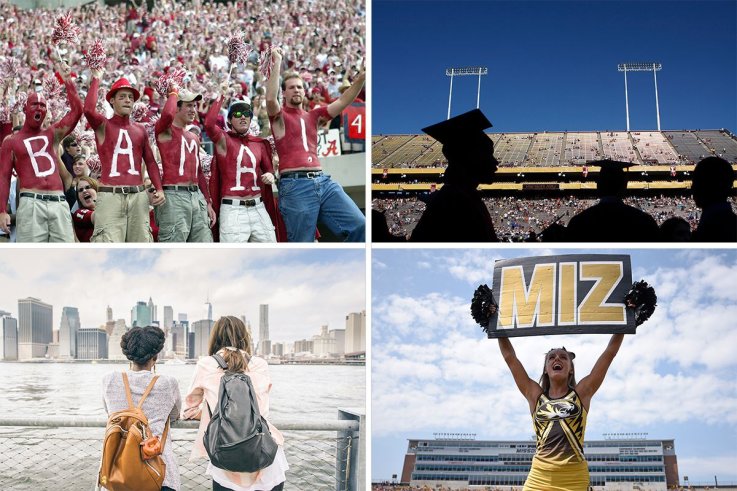 The education system in the U.S. has room for improvement.
In 2014, the U.S. spent an average of $16,268 a year per pupil on education. That's far more than the global average of $10,759, according to the Organisation for Economic Co-operation and Development's (OCED) annual report on education.
But despite spending over 50 percent more on each pupil than the world average, American pupils are not testing well, compared with their international peers.
The Program for International Student Assessment found that in 2015 the U.S. lagged slightly behind the average of industrialized countries in reading and science, and even more so in math.
Educational inequality is divided by geographical lines. Post–high school education was found to vary more depending on the state the pupil was born in rather than country of birth or parental attainment.
Using data from the U.S. Bureau of Statistics, we've compiled the states that have the most people over 25 with a graduate or professional degree in 2017 to examine the extent of this state-by-state divide.
We've also included the percentage of people holding a bachelor's degree, as well as high school graduates and people who have completed less than a ninth-grade education.
The District of Columbia, which has the most highly educated people, leads the way by a large 14 percent margin, although its educational gains are unequal—over 4 percent of its residents have less than a ninth-grade education.
This educational inequality is also present in California. Almost one in 10 over-25s didn't complete ninth grade, although it also has a fairly high level of graduate degree holders, at almost 13 percent.
Wyoming has the least amount of graduate degree holders. In fact, they are outnumbered 2-to-1 by over-25s with less than a ninth-grade education.
This disparity can have unwanted outcomes. "The impact of skills inequality extends much farther than a nation's economic wealth," the OECD report warns.
"It ripples out to all aspects of society, such as in poorer health, in a climate of violence or social unrest—all of which show how inequality can have long-term, and often tragic, consequences for individuals and communities," the report says.