Ranked: The Most Fun Cities in the U.S.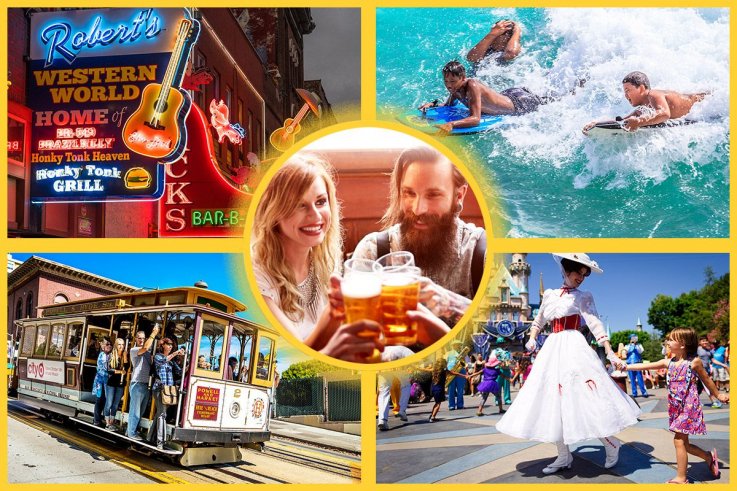 Where would you head on a dream day out? A new study from personal finance website WalletHub can help you decide.
The site analyzed 182 cities across the U.S., looking at 65 different fun-related metrics, from restaurants per capita to fitness centers to average beer price.
WalletHub grouped these metrics into two categories, "entertainment and recreation" and "nightlife and parties." It then added a third scoring category—the cost of these different activities.
The results show that New York is best for entertainment and second best for nightlife. But all that fun comes at a heavy price—the city is the most expensive in the entire U.S. Its costliness means that's it's pushed into third place overall.
Orland, Florida, may be a good bet, as it boasts top five rankings for both day and nighttime fun and is relatively inexpensive too, coming in at the 21st cheapest city in the country.
Where can you get the best bang for your buck? These rankings say it's Oklahoma City, which scores middling to well on the entertainment rankings and is the second-cheapest city in the nation. It also boasts the lowest average beer price.
Tucson, Arizona, is another hot destination, coming in 28th for entertainment and recreation, despite being the third-cheapest city in America.
Like New York, San Francisco scores highly for entertainment and nightlife, but it's one of the most expensive cities in the country.
Aside from the usual suspects, some cities punch above their weight and end up surprisingly high in the rankings. St. Louis may have only about 300,000 people, but it comes in at 19th overall, thanks to its cheap, fun party scene.
And despite its straitlaced reputation, Washington, D.C., ranks 10th in the country for its nightlife and parties. That's a lot of politicians blowing off steam.
But only one city can claim to be the fun capital of America, a title it wears with pride. It's certainly not Pearl City—the Hawaiian city came in last because it is deemed both expensive and unexciting. To find out which city is the most fun, join us on a tour of America's party capitals.