Ranked: Robert Redford's 20 Best Movies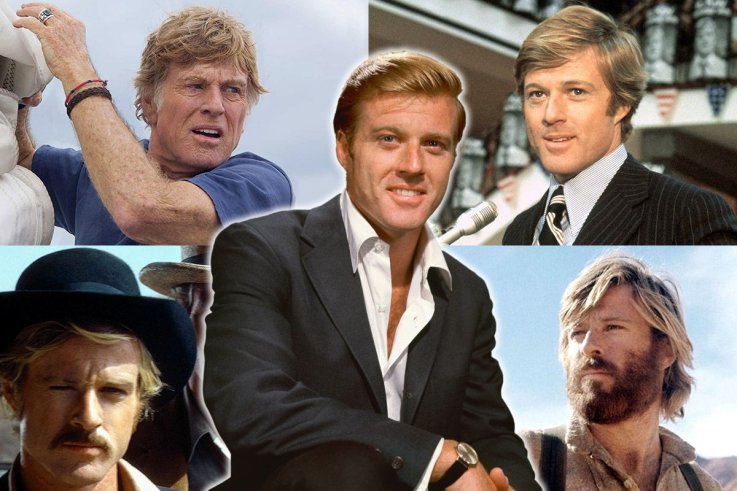 For more than 50 years, Robert Redford has been one of the biggest stars in Hollywood—initially as a handsome all-American leading man, and then as a respected director and supporter of independent cinema.
Born in Santa Monica, California, in 1936, Redford's acting career started on the New York stage in the late 1950s. His performance in Neil Simon's Barefoot in the Park (1963) made him a Broadway star and led to major movie offers.
After a few respectable successes, he teamed up with Paul Newman for 1969's Butch Cassidy and the Sundance Kid. The film was a smash hit, turning Redford into a household name. Further box office successes followed, most notably Jeremiah Johnson (1972), The Candidate (1972) and The Way We Were (1973).
He was paired with Paul Newman again in 1973 in The Sting, a blockbuster crime caper that is still one of the top 20 highest-grossing movies of all time when adjusted for inflation. Between 1974 and 1976 he was Hollywood's top box office draw, with critical and commercial hits such as The Great Gatsby (1974), The Great Waldo Pepper (1975), Three Days of the Condor (1975) and All the President's Men (1976).
Redford then proved he could be just as successful behind the camera. His first film as director, Ordinary People (1980), won four Oscars, including Best Director and Best Picture. He cemented his reputation as an incisive filmmaker with A River Ran Through It (1992), Quiz Show (1995) and The Horse Whisperer (1998).
In 1981 he set up the Sundance Institute to foster new voices in American cinema. The Sundance Festival, named after his character in Butch Cassidy, is now the largest independent film festival in the U.S. and has served as a launchpad for directors such as Kevin Smith, Quentin Tarantino and Steven Soderbergh.
In 2018, the 82-year-old Redford announced that he would retire after the release of The Old Man & the Gun. The film turned out to be another critical success. "If this is truly Robert Redford's final performance, he's going out with an exclamation point," said Mara Reinstein of Us Weekly.
Join us as we look back at the career of a true Hollywood legend. Using data from critical review aggregation websites Rotten Tomatoes and Metacritic, as well as user-submitted reviews from IMDb, we've ranked Robert Redford's 20 best movies.