Ranked: The U.S. Cities with the Shortest Commute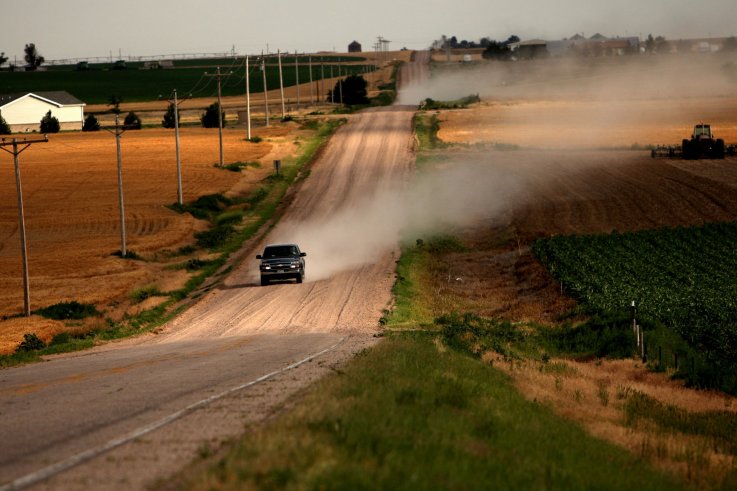 How much do people love a short commute to work? Quite a lot, apparently. According to a recent survey of Londoners by the magazine Time Out, spending under 30 minutes travelling to work makes them happier than if they had recently had sex.
That's good news for Americans, who overall have a far less gruelling journey to work than most Londoners. Americans spend on average 26.9 minutes commuting each way to work, according to the U.S. Census. Londoners spend a massive 79 minutes on average commuting each way.
Average commuting times in the U.S. vary hugely from city to city. According to Census data, the citizens of East Stroudsburg, PA spend almost 38 minutes each way travelling to work. This number—the highest in the U.S.—is partly due to the number of people making the schlep to New York City every day.
People actually living in New York still have to spend a long time getting to work. The city has the second longest commuting time in the U.S.
So which are the lucky cities whose residents spend the least amount of time travelling to work? The small city of Enid, Oklahoma heads the pack, with an average journey to work of just 13.6 minutes each way—half the national average.
The Wheat Capital of Oklahoma, home to around 50,000 people, is built on a grid system with little urban sprawl. The city's low populations and compact layout could be a reason behind its short commuting times.
Klamath Falls, Oregon comes in with the second-shortest commute, at just under 15 minutes each way. Like Enid, it's a compact town with low population—ideal conditions for a journey to the office.
Unsurprisingly, small towns dominate the top fifty list. Communities which are big enough to attract businesses, without having so many people that the roads become jammed, have just the right balance when it comes to travel times.
These are the fifty American cities which have the shortest commutes.