The Worst (and Best) Oscar Best Picture Winners of the Past 50 Years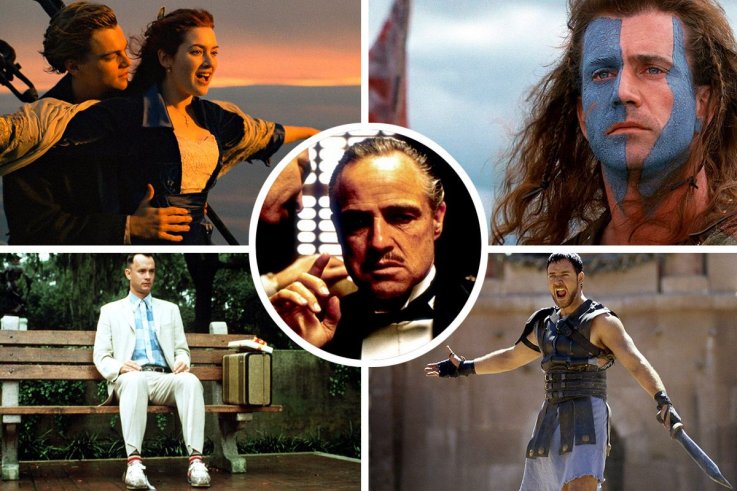 The next Academy Awards ceremony isn't until February 2019, but that hasn't stopped people furiously speculating on which movie will scoop the Best Picture award.
That might be because this year's lineup of potential winners feels particularly strong. Movies being touted as potential Oscar bait include Black Panther, the box office smash which introduced the first black Marvel movie franchise; A Star is Born, the Lady Gaga vehicle which became a surprise fan hit; and Roma, a black-and-white tale of 1970s Mexico from acclaimed director Alfonso Cuarón.
Green Book, starring Mahershala Ali and Viggo Mortensen as a pianist and his taxi driver, is another hotly-tipped movie vying for gold. Can You Ever Forgive Me?, the story of real-life forger Lee Israel, also looks to be a contender.
As usual, these movies are all radically different—it's hard to envy a panel that has to compare an epic fantasy movie to a low-key, personal tale of a Mexican housekeeper, and decide which is objectively better.
And if history is anything to go by, they very may well get it wrong. How else to explain the infamous decision to give Best Picture to Crash over Brokeback Mountain in 2005, or Out of Africa over The Color Purple in 1985?
Using data from movie review aggregation websites IMDb, Rotten Tomatoes and Metacritic, we've compiled a ranking of the Best Picture winners of the last 50 years. Where did the Academy get it right, and where did they go wrong?
We've also listed the nominees each film beat to take the top prize. These include some that truly deserved a Best Picture Oscar, like 1970's Five Easy Pieces, 1994's Pulp Fiction or literally any of the films beaten by Ordinary People in 1980 (Coal Miner's Daughter, The Elephant Man, Raging Bull and Tess) or by Chicago in 2002 (Gangs of New York, The Hours, The Lord of the Rings: The Two Towers and The Pianist).
From a colonial-era romantic melodrama to a Francis Ford Coppola classic or two, these are the 50 most recent Best Pictures ranked from worst to best.