Ranked: The Worst Movies of the Past 30 Years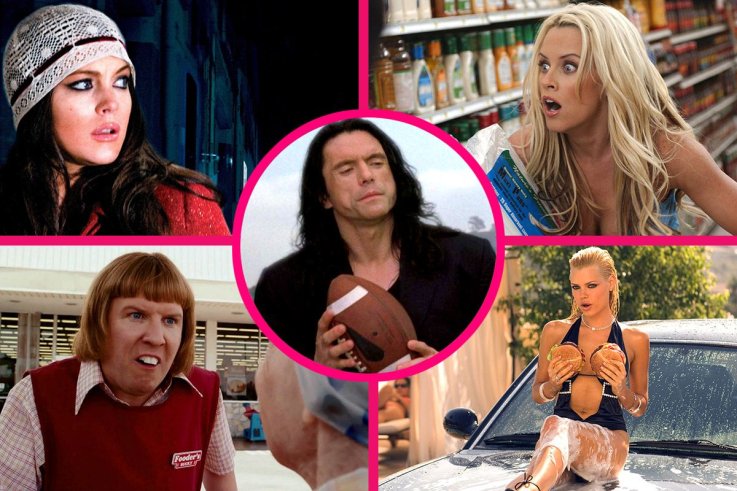 London Fields. Action Point. The Happytime Murders. If you saw any of these flops in the cinemas in 2018, you may still be shuddering in horror at the memory. But these recent bombs have nothing on some of the worst of the past three decades.
Using data from critical review aggregation websites Rotten Tomatoes and Metacritic, as well as user-submitted reviews from IMDb, we've created a hall of shame for movies made from 1988 onwards, to find out which is the biggest stinker of the last 30 years.
There are a few directors who seem to really, really want to grasp directorial infamy. Five of the movies in our 50 worst are the works of Jason Friedberg and Aaron Seltzer, the director-screenwriter duo responsible for such parody movie gems as Scary Movie, Date Movie and Epic Movie.
Despite regularly getting under five percent approval ratings on Rotten Tomatoes, the pair continues to make films—perhaps due to Scary Movie 's incredible $278m gross on its $19m budget in 2000. Fans of terrible movies will be delighted to hear they have an upcoming project in the works—a parody of Liam Neeson's Taken franchise, which they've renamed Who The F#@k Took My Daughter?
Uwe Boll, a German director who made a name for himself with the schlock horror flicks House of the Dead and Alone in the Dark, also has multiple entries on the list. Following a careers-worth of bad reviews and a failed attempt to get funding on Kickstarter in 2015, Boll posted a series of rants online blasting the indifferent public: "I have enough money to play golf 'til I'm dead," he said, "so goodbye Hollywood". He retired from filmmaking shortly afterward.
Sometimes a terrible film is followed by an equally terrible sequel. Baby Geniuses, the 1999 comedy starring Kathleen Turner and Kim Cattrall, was matched in awfulness by only one film: its follow-up Baby Geniuses 2, with which it ties in sixth place on our list.
Whether you love to hate-watch movies that are so bad they're good, or simply want to know which to avoid, look no further—here are the worst-reviewed films of the last three decades.