Expert Who Foiled U.K. Hospitals Hack Attack is 22-Year-Old Surfer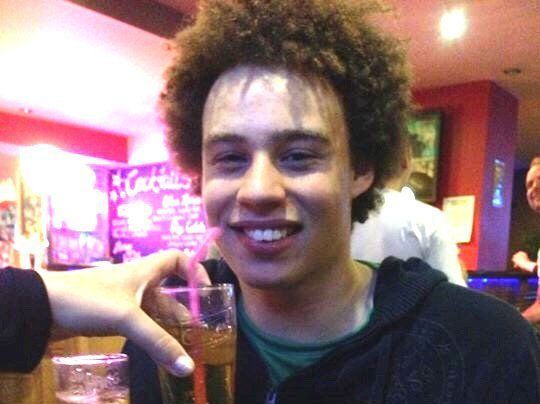 A 22-year-old surfer from Britain's south coast foiled a massive hacking attack on the U.K. National Health Service (NHS) from a small bedroom in his parents' home, it has been revealed.
Marcus Hutchins, 22, has been named in reports as the person who stopped the ransomware attack that targeted the NHS, leading to the closure of computer systems in hospitals and doctors' surgeries across the country.
Hutchins, who works for U.S. based tech firm Kryptos Logic but lives in the U.K., is credited with activated a "kill switch" to the WannaCry malware, which hit Friday and spread to 200,000 victims in 150 countries.
The kill switch was encoded into the malware in case the creator wanted to stop it spreading, and activating it involved buying a domain name.
In a blog post he described jumping with joy when he realized he had figured a way to stop the attack.
He wrote: "You probably can't picture a grown man jumping around with the excitement of having just been ransomwared, but this was me."
On Twitter, where he uses a cat with sunglasses as his avatar, he posts photographs of surfing, his home computer hub and his beloved Devon coast interspersed with retweets and comments on cyber-security.
Speaking to the Mail on Sunday, he said he was self taught.
"I'm not a graduate. I had planned to go to university but ended up getting offered a job in security a year prior, so I took it.'I'm completely self-taught so in hindsight university would probably not have been worth the time or money," he said.
Andrew Mabbitt, the co-founder of Fidus Information Security, described Mr Hutchins as "one of the most intelligent and talented people I know".
"He gets paid to do his hobby which is most people's dream in life," he told the Telegraph.
Hutchins initially tried to keep his identity secret until it was exposed in the U.K. press. On Twitter Hutchins reacted to his newfound celebrity after his identity as his image was splashed across the media.
According to his Twitter postings Monday, he had a mostly sleepless weekend combatting potential mutations of the malware, and fending off inquiries from the world's media.
He told the U.K.'s MailOnline that he feared he could be targeted by hackers angry they had been foiled.
"In future someone might want to retaliate - they could find my identity within seconds.
'If they know where I live, they could really do anything," he said.
"A security blogger had people send heroin to his house and try to frame him after his identity was leaked and he even had death threats."
Experts have warned that the malware could be waiting in people's inboxes when they fire up their computers Monday, w ith two new variations already identified.
Expert Who Foiled U.K. Hospitals Hack Attack is 22-Year-Old Surfer | U.S.