Eminem's Lose Yourself Played in New Zealand Court in Copyright Lawsuit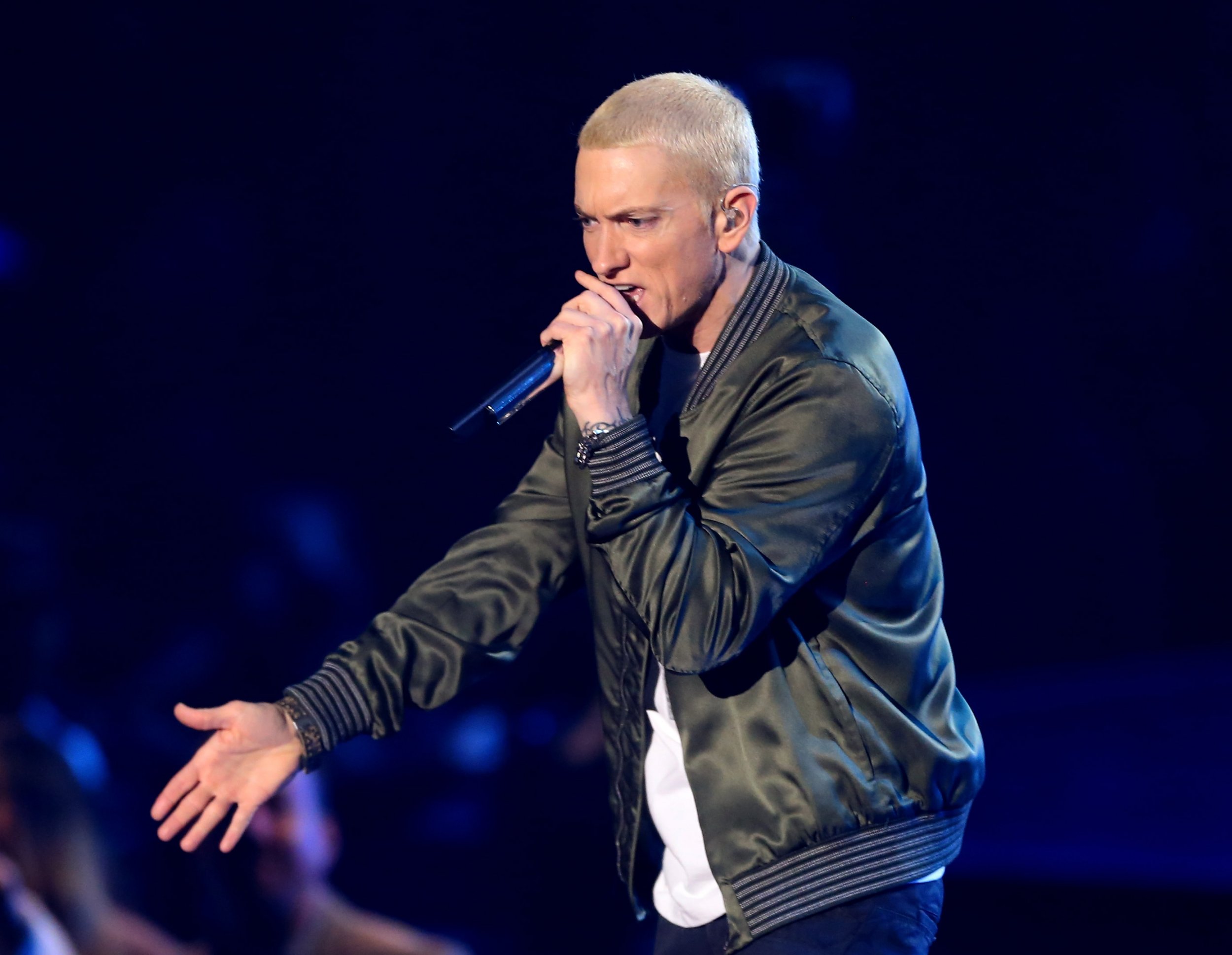 A New Zealand court listened to a song from American rapper Eminem as part of a lawsuit against a political party accused of copyright infringement.
The conservative National Party is accused of using a tune titled Eminem Esque in a political ad broadcast during the 2014 election campaign.
On the first day of trial on Monday, the High Court in Wellington listened to Lose Yourself , which Garry Williams, the lawyer representing music publishers Eight Mile Style and Martin Affiliated, described as the "jewel in the crown of Eminem's catalogue." The rapper, along with songwriter and producer Jeff Bass and musician Luis Resto, won an Oscar for the song, which was part of the soundtrack for the film 8 Mile.
The publishers are asking for a settlement of an undisclosed sum and an acknowledgement by the court that the party breached copyright. To win the case, Williams has to prove similarity between the tunes, originality of the melody and that the defendants were aware of the song's existence.
While it is usually difficult to ascertain whether plagiarism is done deliberately, Williams claimed the party knew it was treading on dangerous copyright lines. He read some of the National Party emails, the New Zealand Herald reported, including one in which an agent wrote "I guess the question we're asking, if everyone thinks it's Eminem, and it's listed as Eminem Esque, how can we be confident that Eminem doesn't say we're ripping him off?"
At a hearing on Wednesday, the campaign manager for New Zealand's National Party Jo de Joux said she had voiced concerns in 2014 about using a song so like Eminem's, also in part because she believed the rapper had been associated with hate speech.
De Joux initially told the court she sought and received assurances from music and advertising experts that the tune was acceptable because it was part of a licensed music library and free from any copyright issues. But under cross-examination de Joux said she hadn't sought legal advice and didn't contact Eminem's representatives about using the song.
The defense is trying to prove that the tracks are similar but not the same. At a hearing on Tuesday, one defense lawyer asked songwriter Bass if he considered the tune in the ad to be musically inferior to Lose Yourself . "Being that it's a blatant rip-off, yes," he responded, quoted in the Associated Press.
The trial is expected to last about six days.