Rape and Murder of 7-Year-Old Girl Could Have Been Prevented, Pakistan High Court Says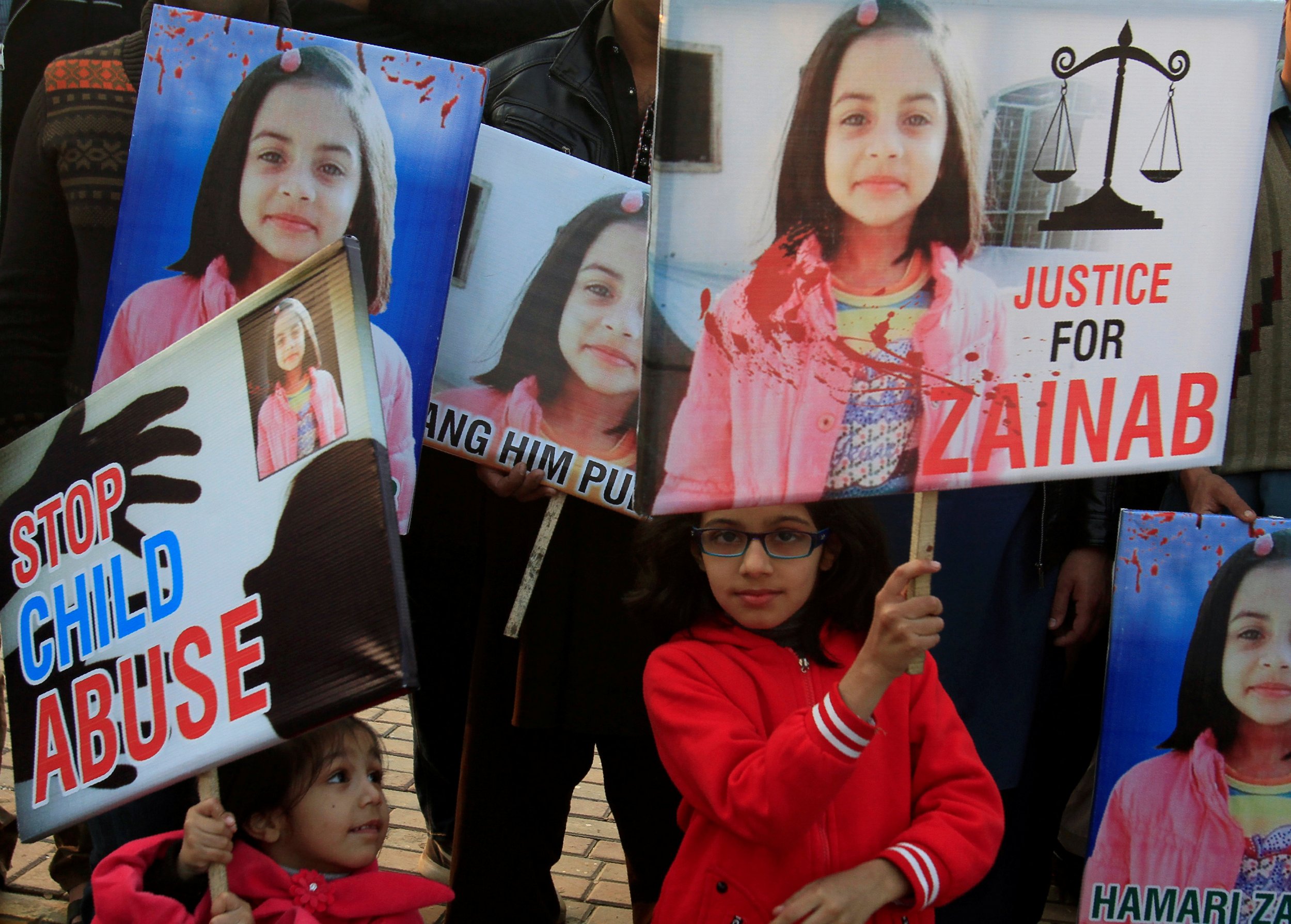 Police could have prevented the rape and murder of a child in Pakistan if they had more thoroughly investigated previous similar cases, the country's High Court said Monday.
Zainab Ansari—believed to be seven years old although some reports describe her as six or eight—disappeared on January 4. Her body was found in a dumpster on January 9. She had been raped and strangled to death.
Her case, however shocking, is not unique. Zainab was one 12 children who were killed in similar circumstances in Kasur, a city located in the Pakistani province of Punjab, in the past year. Forensic examination confirmed that at least six of the cases were perpetrated by the same person, who remains at large.
"Your investigations should have started in 2015," Lahore High Court chief justice Syed Mansoor Ali Shah said at the hearing, quoted in Pakistani news outlet Dawn. "If you had taken action at the time, Zainab's case could have been prevented," he added.
The court confirmed Zainab's father's suspicions. "If [the perpetrators] had been caught and duly punished, then this incident would never have occurred now. If they had been given exemplary punishments, people's daughters would have been safe today," he told reporters last week, as quoted by Reuters.
Ansari said people in Kasur lived in fear of the next attack. "People are too scared to send their children out," he said. "We wonder whether we should go or stay at home to escort our daughters to their places of learning."
The same community was rocked by a child sex abuse scandal in 2015, when a pedophile ring discovered in a village near Kasur was found to have molested and assaulted more than 200 minors for six years, leading to the transfer of several police officers accused of having neglected the families' reports for years until villagers protested and threatened to take justice into their own hands, as the Dawn newspaper reported at the time.
Zainab's case sparked protests and riots in Kasur, with authorities killing two demonstrators on January 10 when they opened fire on the crowd attempting to storm the police headquarters, the BBC reported.
Police in Kasur have offered a reward of 10 million rupees ($90,000) to anyone with information about Zainab's case and have released a sketch of the suspect, believed to be between 25 and 35 years old, CNN reported Monday. But as Dawn noted, the 36-hour-deadline the high court gave the police to arrest the culprit has passed without any breakthrough.