Rape and Murder of 11-Year-Old in Mexico Provokes Days of Protests for Justice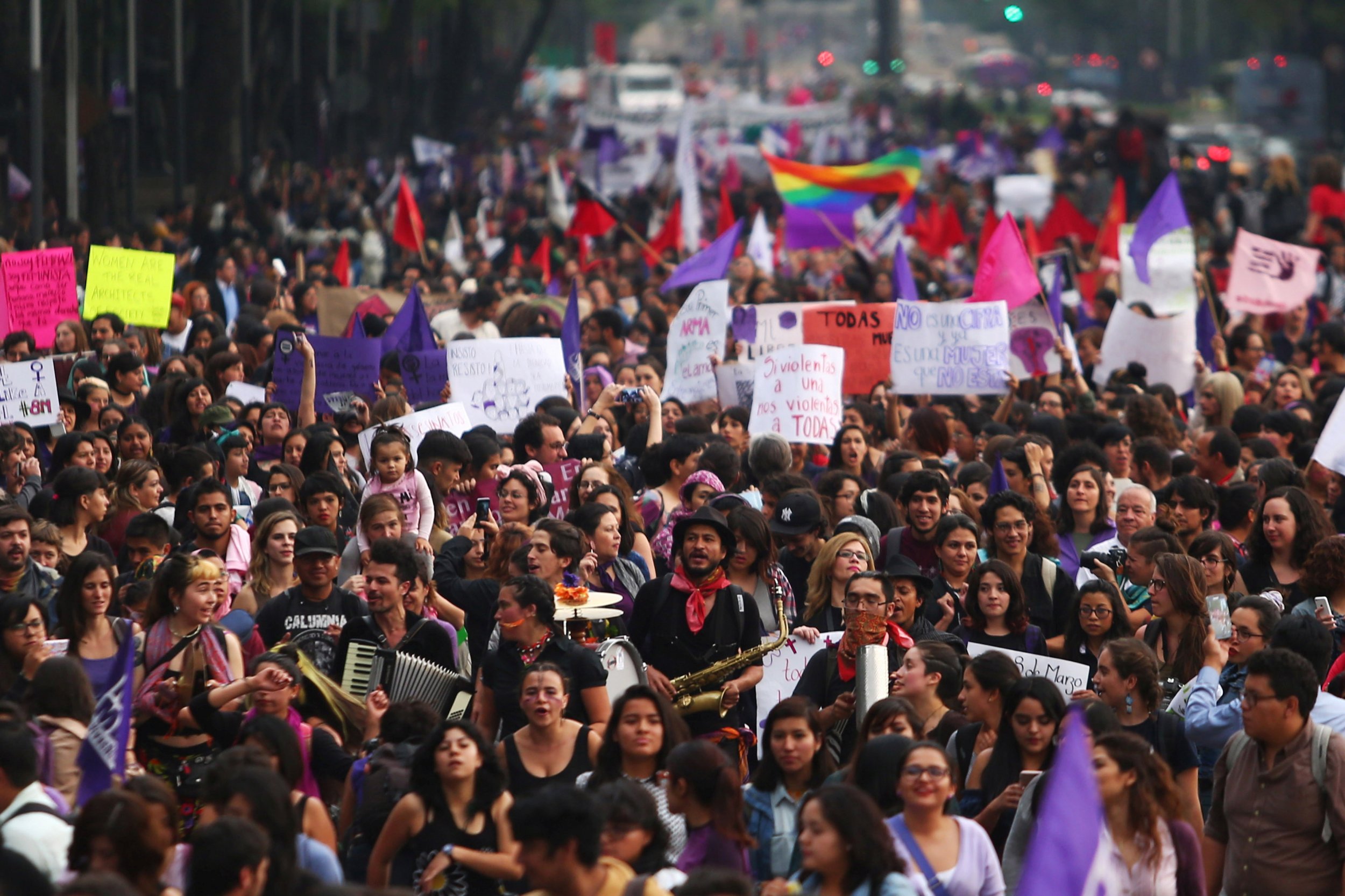 The parents of an 11-year-old girl who was kidnapped, raped and murdered on a minibus in Mexico have marched for three consecutive days to draw attention to her death and call on local authorities to take action to prevent similar incidents.
Sergio Alberto Gutiérrez and Jaqueline Ortiz Díaz, the parents of Valeria Gutiérrez Ortiz, who died on June 8, led relatives, neighbors and sympathizers in protests on Saturday, Sunday and Monday in the city of Nezahualcóyotl, commonly known as Neza, in south-central Mexico.
In their protests, Valeria's parents made several concrete demands, including the cancellation of minibus routes and improvements in the process of reporting of missing children. After their third day of marching, Mayor Juan Hugo de la Rosa Garcia and Citizen Security Director Jorge Amador Amador met the parents and pledged to address their requests. The city's authorities also committed more resources to fighting gender-based violence and improving police training in dealing with rape cases.
Valeria's murder is one of the latest in a long series of fatal episodes of violence against women and girls that led to Spanish newspaper El Pais naming the State of Mexico the "femicide capital," after 263 women were killed there in 2016.
Valeria disappeared after 5 p.m. on June 8, when her father told her to board a minibus to get home to avoid getting caught in the rain, while he and her mother followed the bus on their bikes. But then they lost track of the bus, and Valeria never arrived.
The missing person bulletin was published at midday on June 9. A few hours later, Valeria's body was found in the same No. 40 minibus that she took to go home.
Her body bore the marks of sexual assault and death by suffocation. The authorities arrested the minibus driver, 42-year-old José Octavio, in connection with the crime on Saturday morning, as local media reported.
Her parents said the authorities at first ignored their requests for help and then ridiculed them, telling the mother that Valeria was going to be fine, that she was probably just with her boyfriend.
"They were very busy with the election," Ortiz Díaz said, referring to the state election on June 4, which was marred by widespread allegations of voter intimidation, vote buying and misuse of public resources, as The Guardian reported.
In an interview with a local radio, Valeria's mother also said the authorities failed to check the CCTV footage and told them they could not start searching for the girl until 72 hours had passed from when she was first reported missing.
An emotional video of Ortiz Díaz appeared across Mexican social media and news websites shortly after her daughter was found dead. "I demand with all my heart justice for my daughter," she said, days before the protests.
On Sunday, the National Commission of Human Rights (CNDH) issued a statement demanding a thorough investigation into possible negligence of local authorities in handling the child's disappearance. The commission also noted the driver had previous convictions for sexual assault and should have not been hired for the job.