Rape Is a Weapon of War Wielded Against Girls and Women in Syria, U.N. Report Says
Rape has been used as a weapon by those fighting in Syria's seven-year civil war and others preying on refugees fleeing the conflict, according to the United Nations.
A report released Thursday by the U.N. Commission of Inquiry on Syria accused forces fighting on behalf of the Syrian government, the opposition and jihadi groups of being complicit in sexual assault against Syrians—mostly women—as well as other human rights violations, including acts of torture and arbitrary execution.
Based on interviews with 454 survivors, relatives of victims, defectors, medical professionals, lawyers and members of affected communities, the 29-page report found widespread abuses committed since the March 15, 2011 uprising against Syrian President Bashar al-Assad.
Related: Syria War Anniversary: These Pictures Show How The Country Has Changed After Seven Years of Conflict
"It is utterly repugnant that such brutal acts of sexual and gender-based violence continue to be perpetrated throughout Syria by warring parties," Commission Chair Paulo Sérgio Pinheiro said in a statement.
"These violations affect Syrians from all backgrounds, including men and boys, though women and girls are disproportionately impacted, and continue to be victimized on multiple grounds," he added.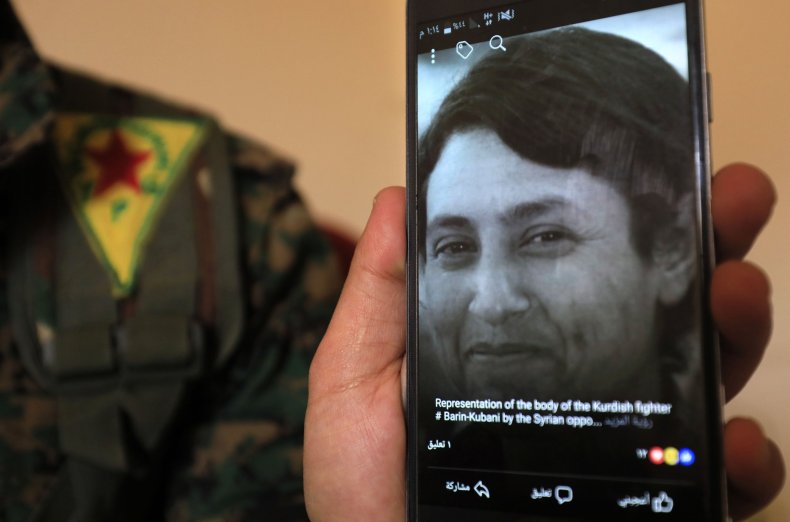 The report claimed that members of the Syrian security forces carried out mass arrests of those suspected to be working against the government and sexually assaulted both male and female detainees. The documented found that some women were gang-raped and males penetrated with objects such as batons and bottles.
It also revealed that insurgents, including Al-Qaeda-affiliated Nusra Front successor Hayat Tahrir al-Sham and the Islamic State militant group (ISIS), had "caused severe physical and psychological harm to women, girls, and men, by imposing strict religious dress codes and, in the case of women and girls, prohibiting their free movement unless accompanied by a male relative."
The report blasted ISIS in particular, accusing the jihadis of "stoning of women and girls to death on charges of adultery, executing sexual minorities by throwing them off buildings, lashing those who violated its onerous dress code, and forced marriage" of Sunni Muslim women to ISIS fighters, often passing them on to other members after their husband was killed.
"By severely depriving sexual minorities of their fundamental rights, ISIL's atrocious policy of targeting them seriously contravened international law, and amounted to the crime against humanity of persecution," Commissioner Hanny Megally said in a statement, using an alternative acronym for ISIS.

Sexual violence also followed those who escaped the war, according to a separate U.N. report. In a report published in December, the U.N. Refugee Agency highlighted the plight of men and boys who had suffered sexual abuse in refugee camps and other places outside of Syria.
The Syrian Democratic Forces, a mostly Kurdish alliance that replaced the largely Arab opposition as the U.S.'s leading Syrian ally in recent years, has also been accused of human rights abuses in the battle against ISIS. In March 2017, the Syrian Democratic Forces-affiliated Manbij Military Council announced it had arrested some of its own fighters after they were seen on video torturing an ISIS fighter trying to plant mines in villages near the area.