The Raphael Warnock and Fidel Castro Controversy Explained as Georgia Senate Runoff Heats Up
Attacks in Georgia's two runoff elections, which take place in January and will determine which party controls the U.S. Senate, are heating up. Senator Kelly Loeffler is hammering her Democratic challenger, Reverend Raphael Warnock, for a murky alleged connection to Fidel Castro, the leader of communist Cuba for nearly 50 years.
At the base of the attack is Warnock's resume. On November 10, Loeffler posted on Twitter that Warnock "celebrated Fidel Castro and welcomed him to his church." In 1995, Castro visited the Abyssinian Baptist Church in New York City where Warnock was the youth pastor at the time. Warnock says he had no control over the visit and it's unclear if he attended.
On Sunday, CNN's Jake Tapper asked Warnock if he attended the speech and if he understood why people view Castro "as a murderous tyrant and not someone to be celebrated."
"I will tell you what I understand," Warnock said. "I understand why Kelly Loeffler is trying to change the subject. I was a youth pastor. I had nothing to do with that program. I did not make any decisions regarding the program. I have never met the Cuban dictator. And so I'm not connected to him."
When Tapper pressed Warnock on whether he understood why people were "appalled" by someone celebrating Castro, the Democratic candidate responded, "Well, absolutely."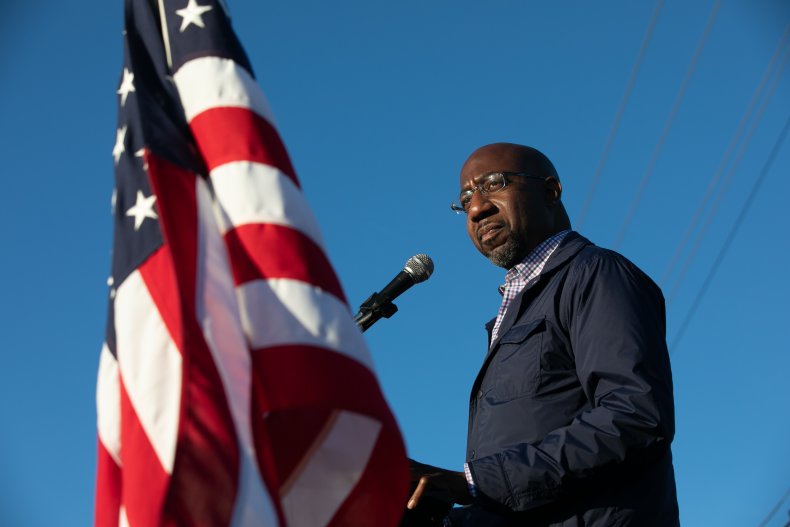 Politifact rated the claim that Warnock "celebrated Fidel Castro and welcomed him to his church" as "mostly false," but Loeffler has kept using the event as an attack. One ad says Warnock "hosted a rally" for Castro. Another shows a photo of him alongside a photo of the Cuban dictator and calls him "too radical and too extreme for Georgia." Loeffler also criticized Warnock for not answering Tapper's question as to whether he attended the church's event.
"Unlike [Reverend Warnock] I have no problem saying that Fidel Castro was a Marxist tyrant who should not be celebrated," Loeffler posted on Twitter. "Why can't he? Because they believe the same things."
More than 1,000 "admirers" attended the October 1995 event, according to a New York Timesarticle from the time, and Castro enjoyed "cheers and applause that greeted his nearly every remark." Castro was in New York for a visit to the United Nations, and while people praised him at the Abyssinian event, others protested with vigor.
In one of the largest demonstrations of the day, hundreds of Cuban-Americans "chanted for his death," according to the New York Times,
Twenty-five years after Castro visited the Abyssinian Baptist Church, Warnock now heads the Ebenezer Baptist Church in Atlanta where Dr. Martin Luther King Jr. once served as senior pastor.
Terrence Clark, Warnock's communications director, pointed Newsweek to a Saturday press release from the campaign that cited Politifact's "mostly false" rating. In the release, Clark criticized Loeffler for launching her runoff campaign "racing to the bottom" and dubbed the attacks the "lowest of the low."
Newsweek reached out to the Loeffler campaign for comment but did not receive a response in time for publication.